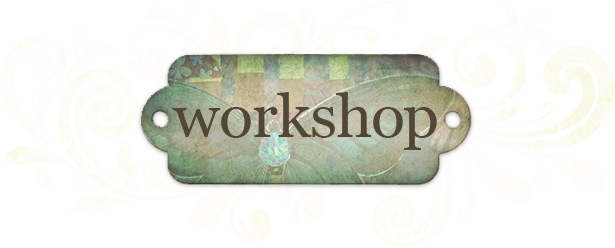 A Weekend Writing Retreat
with the unforgettable
Deena Metzger
– Workshop Full –
December 6 – December 8, 2019 (Alameda, CA)
7pm – 9:30pm Friday, December 6
9:30am – 6pm Saturday, December 7
9:30am – 6pm Sunday, December 8
"To follow Story is to understand the path of healing.
Each of our stories is a universe. Each one of us is living a story. To discover
its shape and essence is essential to soul making."
It is with great pleasure that 27 Powers welcomes back writer, teacher and healer, Deena Metzger
A poet, novelist, essayist, storyteller and medicine woman who has taught and counseled for over forty years, Deena has spent a lifetime investigating Story as a form of knowing and healing. As a writer, she asks: Who do we have to become to find the forms and sacred language with which to meet these times?
Deena is a teacher's teacher, and she's been my mentor for 15 years. I wouldn't be the writer or the teacher I am without her guidance. Writing with Deena is an unforgettable experience that leaves everyone who works with her changed. Whether you're a new writer who is beginning to explore your stories and find a voice to tell them, or a more seasoned writer who wants to continue to unpeel the layers and go even deeper, this writing retreat will serve you.
Through writing and discussion we will move into the layered worlds of our stories. We'll discover new aspects of the story that we didn't know existed. You will write all weekend, you will be witnessed, you will be heard and ultimately you will leave knowing where the heart of your story lives and how to pursue it.
We will keep the group to 16 writers – men and women alike. A list has started of people who want to come, so if you're serious about studying with Deena, it is advised to purchase a ticket sooner than later.

We are called to share the stories we carry so that we can live within them. We need to speak the stories that shape us as a people and teach us how to live with the earth and each other. We are called to story, to language and to enact the new, true, ancient, desperate beauty ways that we are called to live. We need to be with each other in the story, in community and language that describes and so creates the world for which we are longing. To live as outlaws outside of the conventions which confine and manipulate us, to find the words and wisdom from which we are separated in order to break our minds, as were African slaves and Native Americans.
Without a common language, without shared stories, without deep vision of the real nature of the world, there is no culture and so no community and so no power or possibility. Therefore, we are called to step out of all conquest and the mind it imposes. Step out of oppression, out of actions against the earth. We are called to reimagine and revision language and literature as dynamic ecotones, and ecosystems supporting all life. Restore, revision and piece together the broken, burned shards of once vital histories, dare to know what we know, to see and understand with our hands and feet what is irrefutable, to listen to the ancestors and the future, to the dreams and the signs, old syllables and unborn orations, birdsong, whale song and howl, the glorious and tormented recitations of wind, water, light and earth, to bring together a luminous grammar of connection so that through such shared conversations and our own emergent literature and culture, we make ourselves places to live that can survive these times.
Weekend Writing Retreat Schedule:
December 6 – December 8, 2018
7pm – 9:30pm Friday (December 6)
9:30am – 6pm Saturday (December 7)
9:30am – 6pm Sunday (December 8)
Location:
27 Powers Ct. Alameda CA 94051
Note:
Bring your own lunch both days, snacks and drinks included.
Workshop registration is $550 per person. One seat available!
Please note: 27 Powers Ct. is not accessible by wheelchair. We also have a cat and dog.
Deena's books include:
Writing for Your Life: A Guide and Companion to the Inner Worlds
La Negra y Blanca
Feral (a novel)
Ruin and Beauty: New and Selected Poems
Entering the Ghost River
To find out more about Deena, go to www.deenametzger.net
Refund policy:
Because we are a small operation and don't have a staff to handle the complexity of ticket sales, when you buy a ticket it is yours. If you find that you cannot come to the event you can let us know, and if we have a waiting list we are happy to refund your ticket minus a $75 re-scheduling fee. If we do not have a waiting list, your ticket is your responsibility to sell to someone else.
Sign up for news, updates, bi-monthly goodies and 9 Tips on How to Tell
True Stories. Your writing will feel more exciting, dangerous and alive.