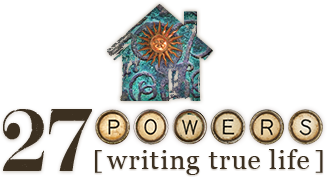 A personal invitation to both women and men to join a small group Wild Writing class online …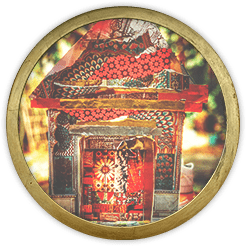 That's right…
We're going to Wild Write together. It's a way to connect our wild voices + our wild lives, diving deep and writing together.
Wild Writing is a timed writing process that we use to tell our stories to uncover the themes we want to write about.
Using poetry to move us into our writing, we write three times in one session, writing as fast as we can, pen never leaving the page. By writing quickly we are able to push past our inner critic and our ego and all the ways we stay trapped in looking good. This gives us a chance to move into a less self-conscious, loose groove where, if we're lucky we may stumble into the fertile imagination that lingers within us, conjuring up stories and memories that are waiting to be written.
After we write we read our work aloud. We don't critique, we just listen. We do this several times within the session. This technique, while very therapeutic, is also a wonderful way to jumpstart any good writing project because it helps you get to the chewy nougat of what you are trying to say. We keep the groups small, no more than 8 writers. It's intimate and powerful.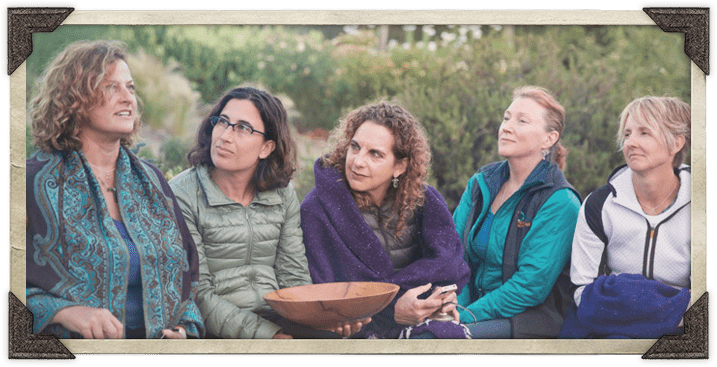 For the second year in a row, we are bringing on several very fine Wild Writing teachers for this class series, women who I had the pleasure to train in the last few years, and who I have every confidence in.
If you've been curious about what it would be like to be in a small, devoted group of Wild Writers who not only write together every week, but who read their work aloud to one another, please consider joining one of our fall classes that begin the first week of October 2023. These teachers are beautiful writers who have been studying with me for a number of years, people I trust and love writing with.
They'll be teaching for 27 Powers, and will share Wild Writing exactly as I do. Please read their bios below. Their classes are offered on different days + times, and are 10-week sessions.
Please contact us if you have questions!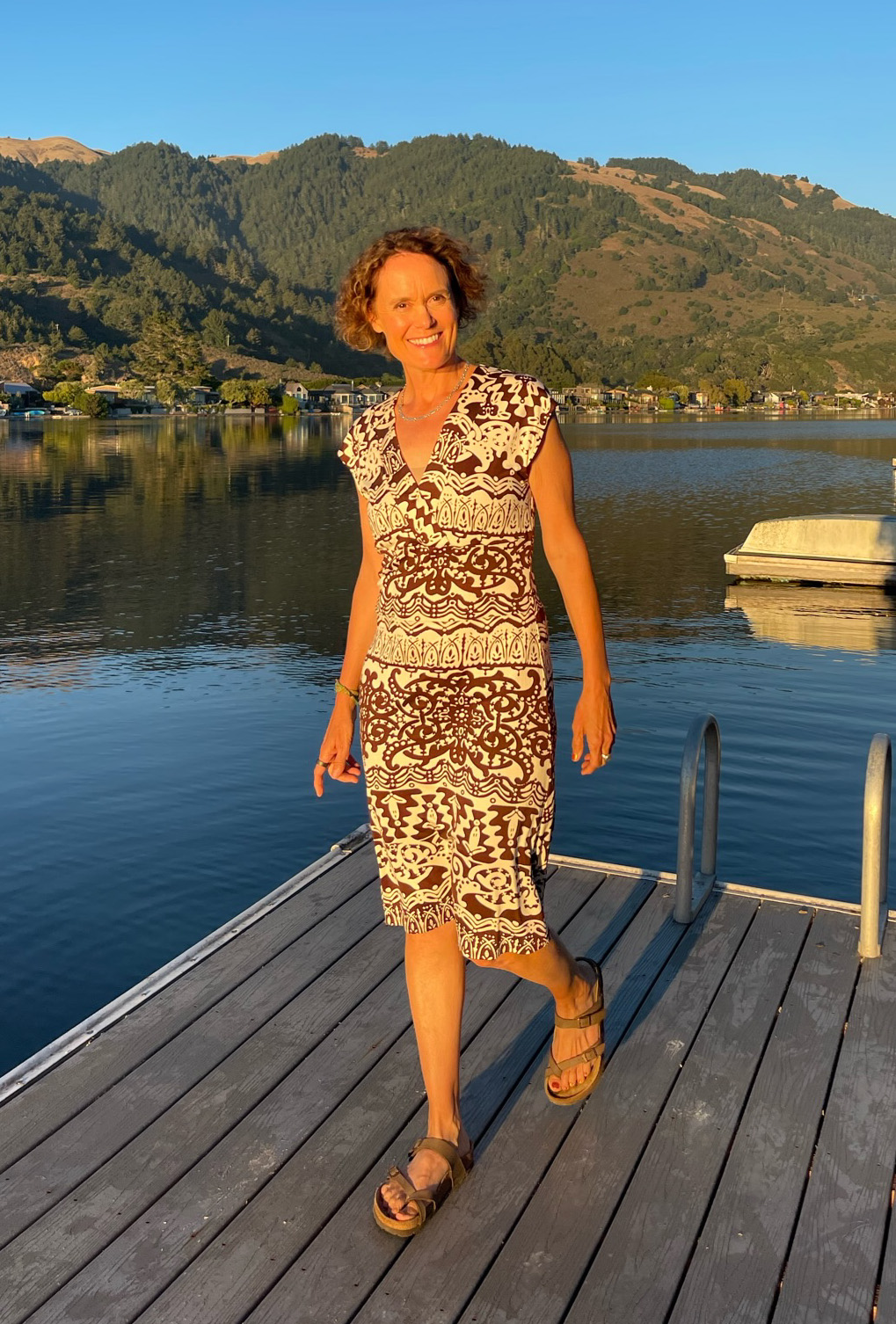 Lisa Fuller
My professional life for the past twenty years has been devoted to helping parents create healthy relationships with their kids through coaching and teaching. During my deepest moments of struggle while raising my three children, I'd open my notebook and write it all out in as much detail as I could to more clearly see the messy truth. Being able to spill all my pain, guilt, and questions on the page gave me solace and sometimes even clarity about what was going on and how I could best move forward. I sometimes shared my parenting stories on my blog and found that my honesty both surprised parents and helped them feel less alone. I discovered the power of messy stories to capture what Laurie calls the "ugly and the beauty," side by side.
The threads of Wild Writing and parenting weave together beautifully as they are both practices where we're called to be our imperfect selves. In 2021 I completed Laurie's Wild Writing Teacher Training program because I knew I wanted to integrate this transformative writing practice into my coaching work with parents and others in the world.
I've been leading writing circles on Zoom since 2021. In addition to studying Wild Writing with Laurie, I have a Masters in Social Work, am a Certified Co-Active Coach, a Daring Way Facilitator, and a Positive Discipline Trainer.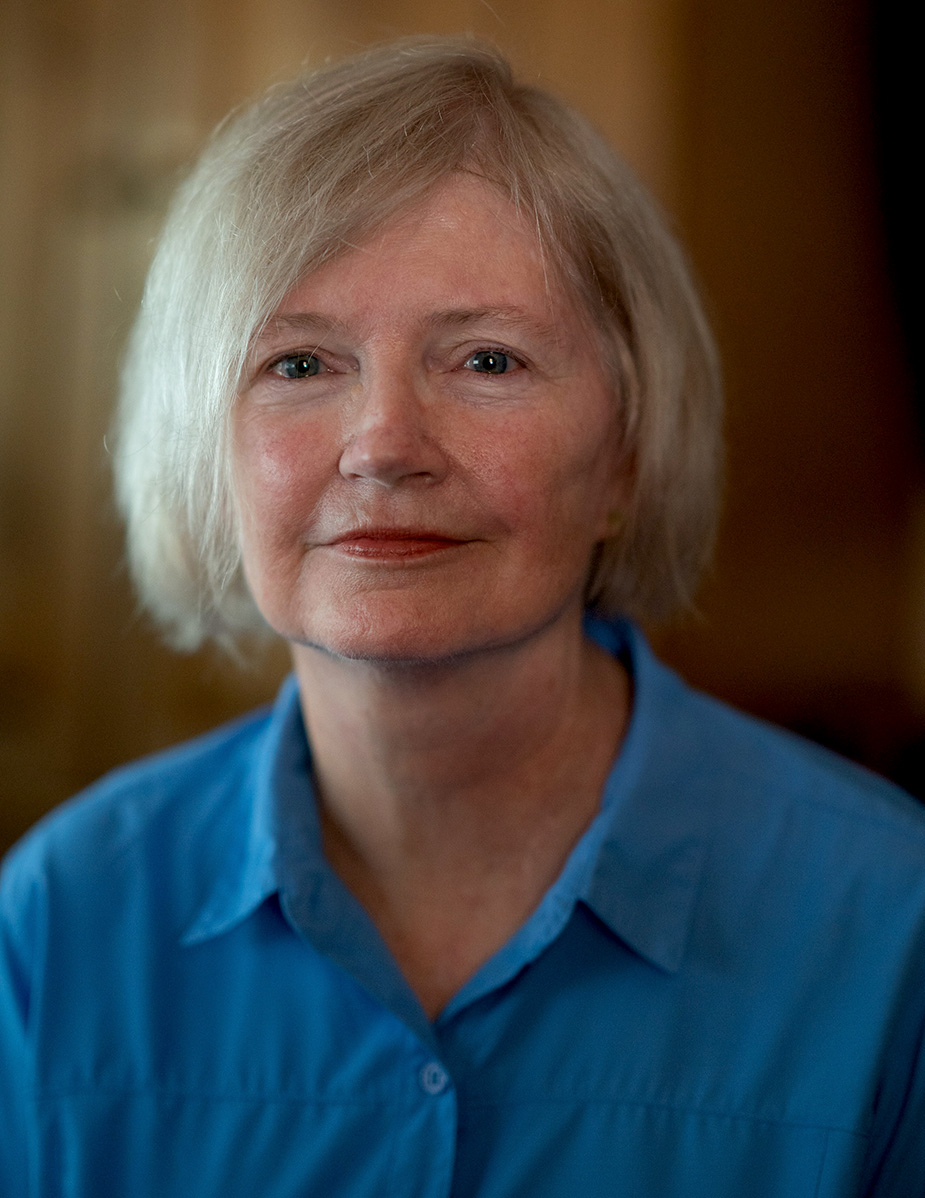 Susan Vespoli
I am a devout believer in the power of writing to heal/transform/illuminate. After many years running a Montessori school, I earned my MFA in poetry and nonfiction.
In 2018, I discovered Laurie and the Wild Writing method and thought, eureka! This is what I've been looking for. I so believe in the power of this practice. After finishing the Wild Writing Teacher Training in 2019, I began to lead virtual writing circle workshops based on Wild Writing for writers.com. I love watching people bloom as they let their words flow unedited into their journals.
I continue to write my own essays and poems, most of which emerge in rough form via the Wild Writing technique. My work has been published in Rattle, Nailed Magazine, Anti-Heroin Chic, Nasty Women Poets: An Unapologetic Anthology of Subversive Verse, and others. I have three poetry books, Blame It on the Serpent (Finishing Line Press, Jan. 2022), Cactus as Bad Boy (Kelsay Books, Aug. 2022), and One of Them Was Mine (Kelsay Books, July 2023).
I live in Phoenix, Arizona with three mostly mellow rescue dogs: Frida, Sasha, and LuLu.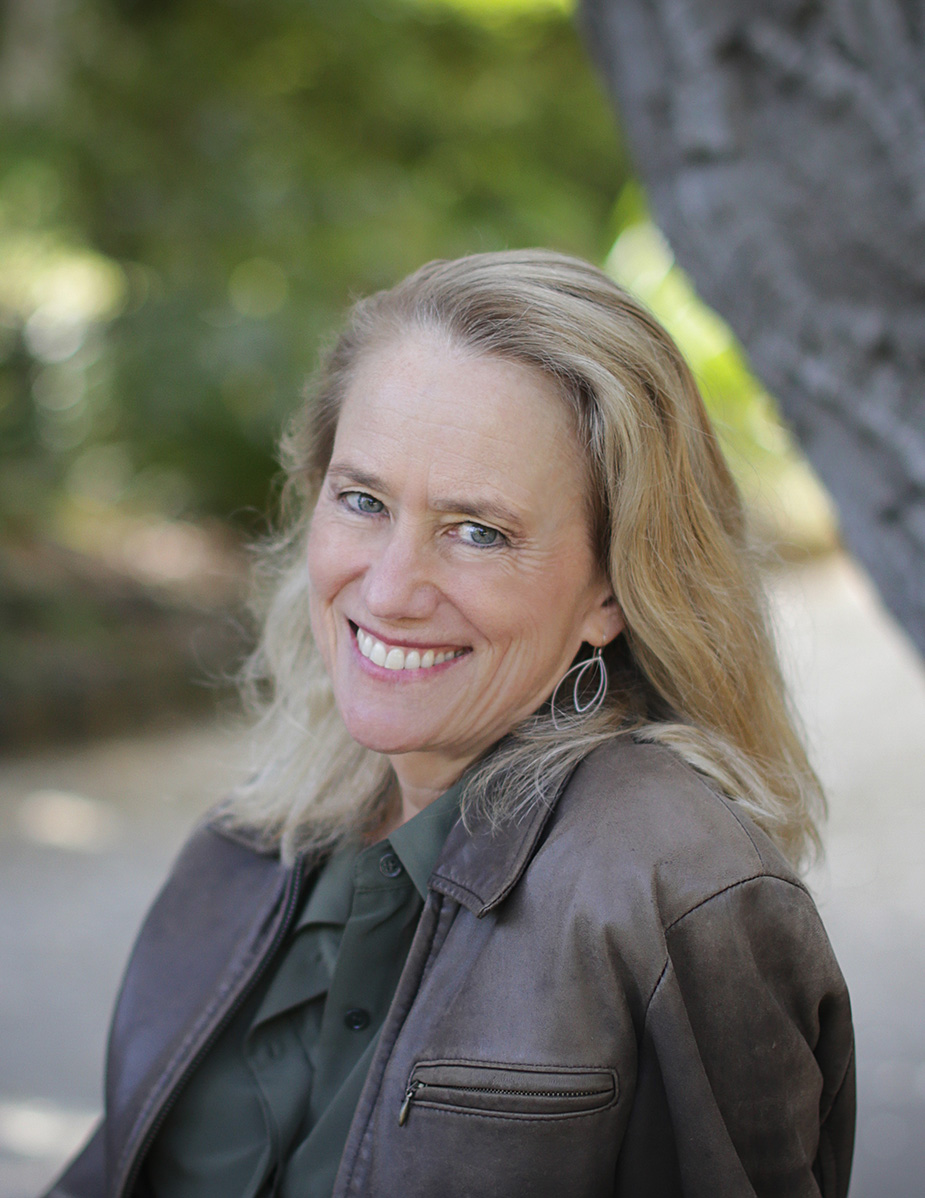 Mollie McNeil
The day I wandered into Laurie Wagner's Wild Writing class ten years ago in Berkeley, California, a new career for me as a writer, teacher and workshop leader was jump-started. Initially, I found riffing off lines of poetry and sharing my fresh words with others daunting and uncomfortable. I was a self-conscious perfectionist and my doctoral program in English left me bruised from nonstop critique. But once I relaxed and trusted the nonjudgmental format of the class, beautiful things began to happen. Writing quickly forced me to let my hair down, explore new ideas, joke around, ask questions and take risks. Soon, writing became easy, fun and freeing. By the end of the class, sharing intimate stories in community became as energizing and creative as dancing or singing.
Through Wild Writing, I found my authentic voice, zeroed in on key personal themes, and eventually turned my emotional truths into fictional characters.  I have now published seven short stories, a personal essay and am just finishing up a novel. None of this would have happened without the confidence I gained in my Wild Writing classes. And as a side bonus, I made good friends who have shared their flourishing writing journeys with me.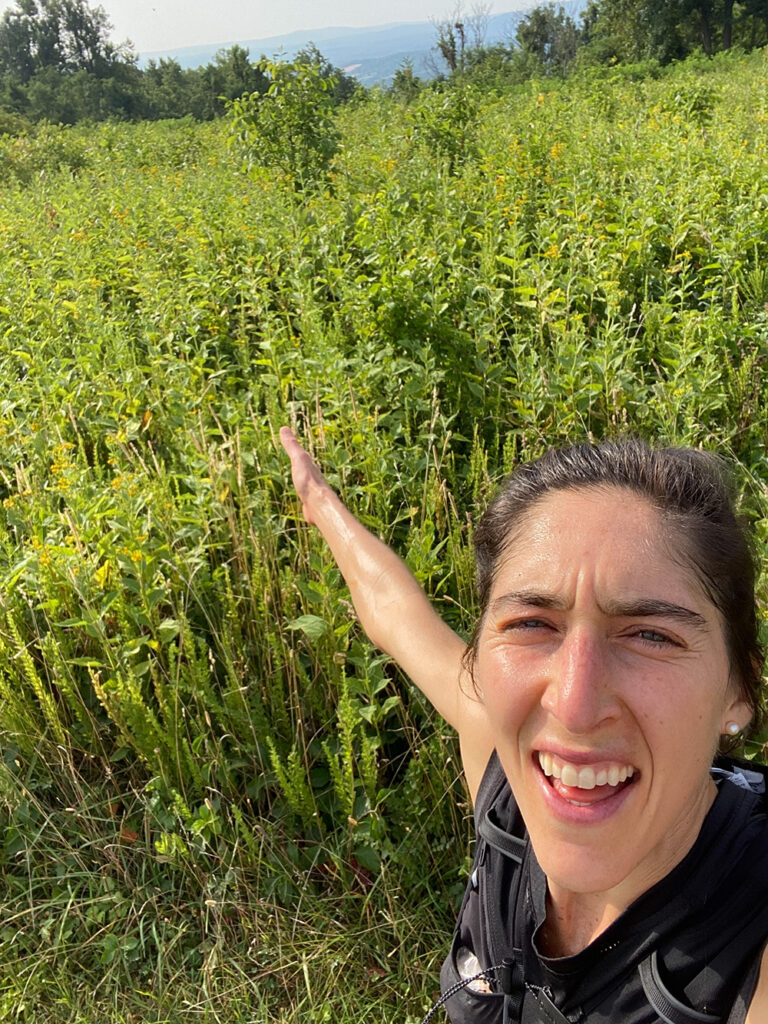 Kimmy Moss
Up until discovering Wild Writing in 2020, I spent the majority of my life sprinting around a soccer field or track, in pursuit of high performance and peak physical fitness. 
During the 2022 Wild Writing Teacher Training, Laurie nicknamed me "Teenage Sunshine in a Bottle." About that… it's so accurate it's pretty funny. I'm a high-voltage human with an infectious spunk, a lover of language and public speaking, and a fierce protector of holding interpersonal space. All this to say, no amount of trophies or titles I've ever accumulated are worth a fraction of the peace of mind I unlocked when I finally retired from perfectionism, thanks to Laurie's guidance, and the magical practice that is Wild Writing.
About perfectionism… in a world intoxicated by it, I feel pretty punk rock and privileged to get to share Wild Writing. From my perspective, it's a practice that truly punches performance in the face and reminds us all about the power of participation. I like that. And I like how it strengthens the relationship we have with both ourselves, and the communities we're in. Writing is the most impactful, nourishing, and best contributor to holistic health that I've ever come across. I look forward to sharing it with you.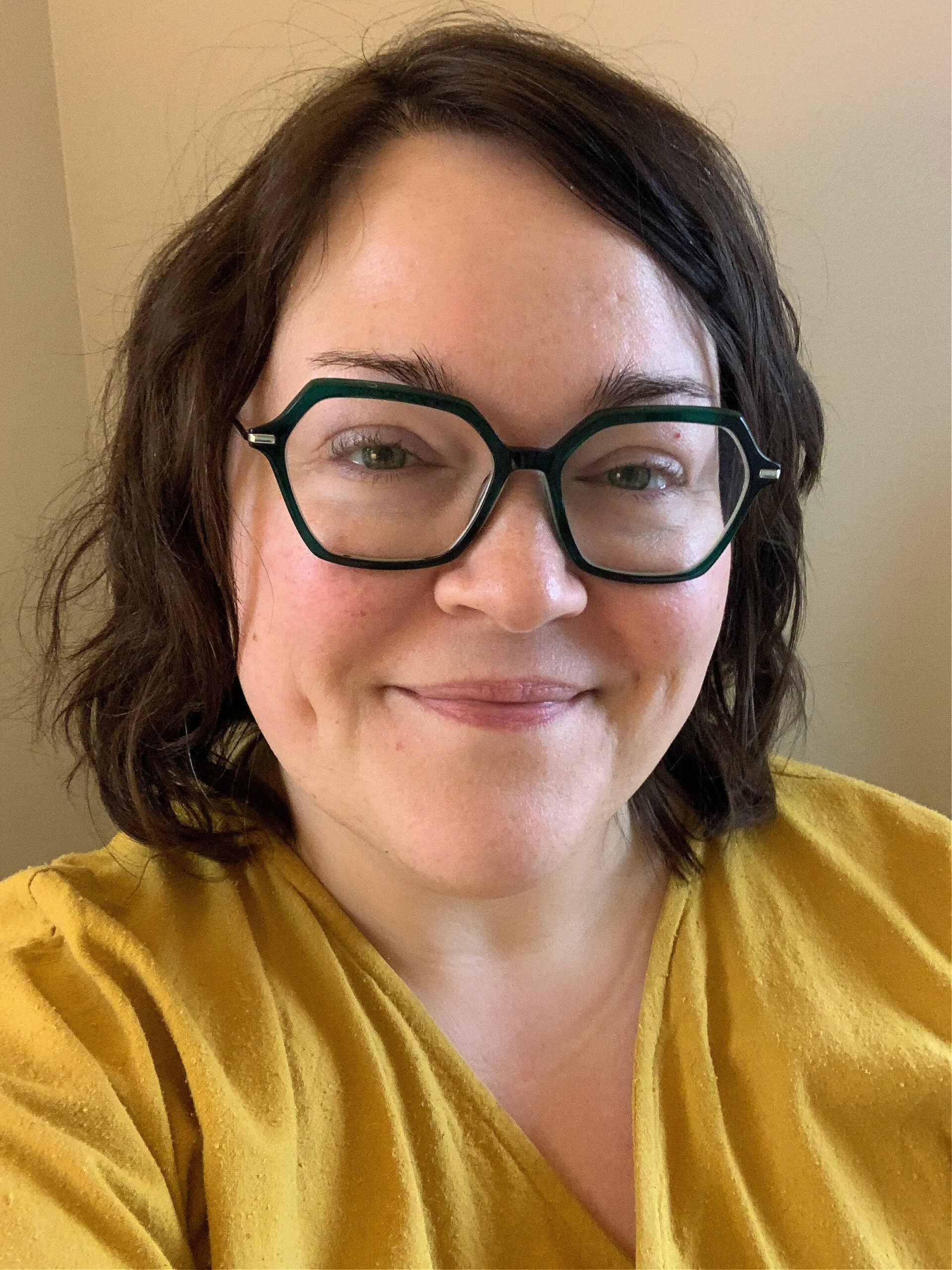 Anna Guest-Jelley
I practice Wild Writing because I want my writing to feel more alive — and I want that for myself, too.
I practice Wild Writing because I want more opportunities to loosen my inner story that I'm not a "good enough" writer to do anything remotely writing-related.
I practice Wild Writing because it's been a long journey to learn to tell the truth about my life, and I now take every opportunity I have to keep building that muscle.
I believe we have deep knowing within and that we need doorways to help ourselves access the wisdom that is already here. I know in my bones that Wild Writing is one of those doorways, both on the page and off.
I have been a yoga teacher for fifteen years, and what I love about it is creating space for people to move through yet another doorway and meet themselves in this moment exactly as they are. I also have an MA in English, and I am the co-editor of Yoga and Body Image: 25 Personal Stories About Beauty, Bravery & Loving Your Body (Llewellyn, 2014) and the author of Curvy Yoga: Love Yourself & Your Body a Little More Each Day (Sterling, 2017).
I live in Portland, Oregon, with my husband, kiddo, and Golden Retriever, Henry, who is a very good boy. And yes, I like all the rain.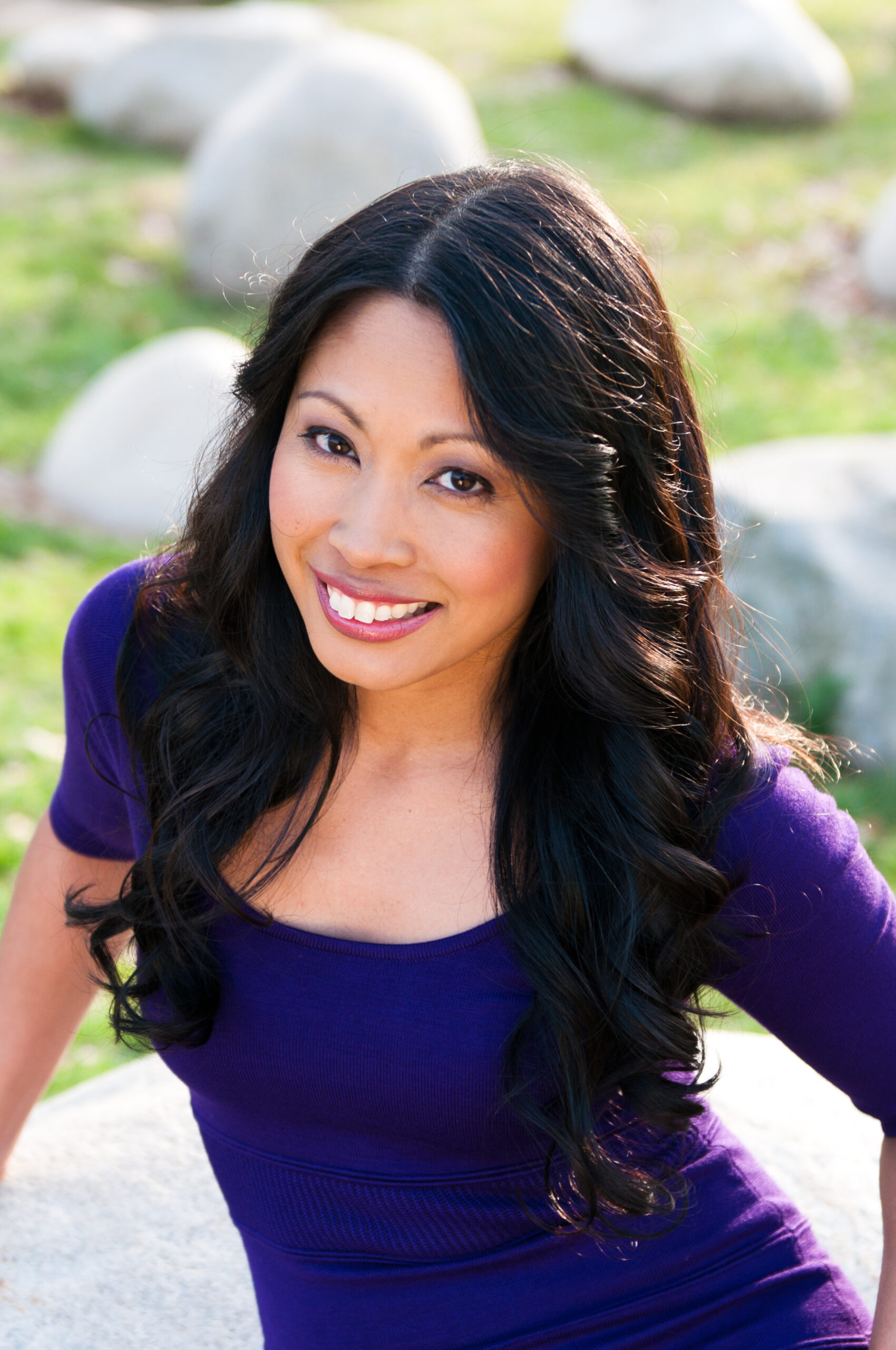 Tammy Delatorre
I love writing – it's my most natural mode of expression and solace during dark times. Whenever something difficult is going on, the blank page serves as my reliable confidant. I found Laurie Wagner in 2010, and I've been inspired by her Wild Writing technique, using poetry to open us up to our own stories.
I grew up on the Big Island of Hawai'i  and now live in Los Angeles. As an Asian American, I find culture and a sense of place are important to my writing. I've taken many musings that I started in Wild Writing and shaped them into poems, essays, creative nonfiction, memoir, short stories, and hybrid pieces.
I've completed and sold my first memoir and am now working on my next book projects. I earned a Steinbeck Fellowship, a grant from the Barbara Deming Memorial Fund, a partial fellowship to the Summer Literary Series in Tbilisi, Georgia, and a Writing by Writers Residency. Author Cheryl Strayed selected my essay, "Out of the Swollen Sea," for the Payton Prize. I am a three-time Pushcart Prize nominee and twice recognized for Notable Essays in the Best American Essays. My writing has appeared in Los Angeles Times, Good Housekeeping, Salon, Vice, The Rumpus, and many other venues.
Wild Writing Classes
Registration is open!
Classes will run the week of October 2nd through the week of December 11th (no classes Thanksgiving week).
Wild Writing (Women-Only) ONLINE :: Mondays, 7-8:30pm PT
10-weeks with Lisa Fuller (beginning Monday, October 2)
Cost :: $447 or 2 x $223.50
Wild Writing (Women Only) ONLINE :: Tuesdays, 9-10:30am PT
10-weeks with Susan Vespoli (beginning Tuesday, October 3)
Cost :: $447 or 2 x $223.50
Wild Writing (Women-Only) ONLINE :: Wednesdays, 10-11:30am PT
10-weeks with Mollie McNeil (beginning Wednesday, October 4)
Cost :: $447 or 2 x $223.50
Wild Writing (Women + Men) ONLINE :: Wednesdays, 4-5:30pm PT
10-weeks with Kimmy Moss (beginning Wednesday, October 4)
Cost :: $447 or 2 x $223.50
Wild Writing (Women-Only) ONLINE :: Thursdays, 10-11:30am PT
10-weeks with Anna Guest-Jelley (beginning Thursday, October 5)
Cost :: $447 or 2 x $223.50
Wild Writing (Women-Only) ONLINE :: Saturdays, 10-11:30am PT
10-weeks with Tammy Delatorre (beginning Saturday, October 7)
Cost :: $447 or 2 x $223.50
Comments from Wild Writing students …
Wild Writing is powerful! For the first time in my 60 years, I felt totally free to express my inner thoughts, feelings or memories, as I usually edit as I write and it feels constricted and awkward. With the Wild Writing process, I felt safe enough to just keep writing and not edit myself. The time flew by each session, and I discovered new things about myself in the process. I have been looking for a way to "find my voice," and this is it!
~ Cezanne A.
Wild Writing startled me and invigorated me. Susan chose poems and then extracted stanzas that launched me deep into my unconscious. My writing, the other students' writings, and Susan's writing created powerful bonds. Zoom did not inhibit our capacity to become a caring, loving, honest community of writers. Wild writing was an amazing experience.
~ Jill A.
Wild writing is like panning for treasure. Poetry is the perfect muse (pan) it filters out the dross and gets right to the heart of things, makes us tender. The writing prompts that emerge prime my pump and pull up from the wells of subconscious the juicy bits of life's experience, drawing from the deepest wells to find the hidden, sating our thirst for these most precious, often forgotten shiny treasures.
~ Nancy H.
Someone wrote last week about this class being their favorite part of the week and I can say, it very much is a cherished part of my week too. Mollie leads us through an experience of learning about others (and ourselves) from the inside out. To me… that is an insane gift.

~ Michelle A.
This class has really been so powerful! I'm finding that I keep looking at thoughts and moments in my day to day as real life jump-off lines, like my mind wants to write and that part of me has woken up.
~ Allison C.
I look forward to the Wild Writing practice as it gives me space to clear my mind and move into my day with a fresh perspective. It's like a different kind of meditation to me – thoughts come, and as they do, I write them down and let them go as my pen move along the page. I listen to my mind and let it say what it wants, without judgment. In that regard, it's a healthy exploration and allows me to dive into what is inside and wants to come out. The exercise itself is very powerful and can be a very healing practice. Laurie's teaching and writing prompts are thoughtful and thought provoking.
~ Rebecca B.
Kimmy is incredible, she is a wizard with energy and will make you feel so excited to write and spill your guts. I have done several Wild Writing small group classes with her and I cannot recommend her enough. Kimmy allows you to feel safe to come just as you are, she encourages freedom, peace, and gives you permission to own where you are at that moment in time. I am so grateful for my time with Kimmy and I hope you get to experience writing with her as well.
~ Amy
Mollie created these moments that allowed us to build our confidence, to be heard, to listen, explore, scribble, cross out, kick and scream, ponder, and discover what could be!
Truly, truly incredible. We ARE writers, and Mollie helped us discover this AND reawaken this.
~ Sue Izzo
Susan set an easy and inspired tone for that first experience for me, and for every class I've been in with her since. She always shares wonderful poems and poets, at the same time as she shares herself and her humility. I look forward to each session because I never know what my pen will yield!
~ Carol Y.