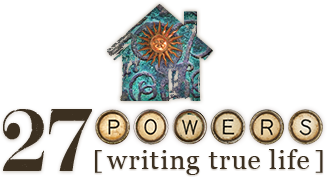 Your invitation to Wild Writing
live or online with Laurie Wagner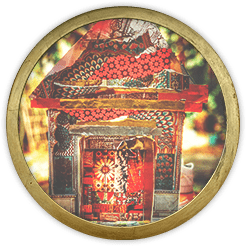 That's right…
We're going to Wild Write together. We are reopening live classes in Alameda and will continue to offer online classes as well. It's a way to connect our wild voices + our wild lives, diving deep and writing together.
Wild Writing is a timed writing process that we use to tell our stories to uncover the themes we want to write about.
For 15 minutes we write as fast as we can, pen never leaving the page. By writing quickly we are able to push past our inner critic and our ego and all the ways we stay trapped in looking good. This gives us a chance to move into a less self-conscious, loose groove where, if we're lucky we may stumble into the fertile imagination that lingers within us, conjuring up stories and memories that are waiting to be written.
After we write we read our work aloud. We don't critique, we just listen. We do this several times within the session. This technique, while very therapeutic, is also a wonderful way to jumpstart any good writing project because it helps you get to the chewy nougat of what you are trying to say. We keep the groups small, no more than 7-8 women. It's intimate and powerful.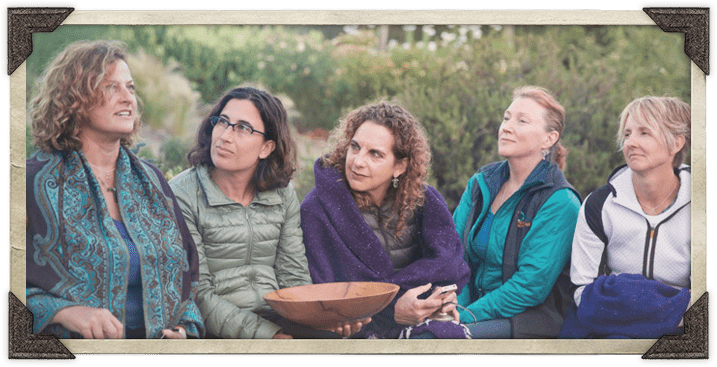 New this session! For the first time, I am bringing on two very fine Wild Writing teachers, women who I had the pleasure to train in the last few years, and who I have every confidence in.
If you've been curious about what it would be like to be in a small, devoted group of Wild Writers who not only write together every week, but who read their work aloud to one another, please consider joining a class with Anne Marsland or Susan Vespoli. These two women are beautiful writers who have been studying with me for a number of years, people I trust and love writing with.
They'll be teaching for 27 Powers, and will share Wild Writing exactly as I do. Please read their bios below. Their classes are offered on different days + times, and are 10 weeks.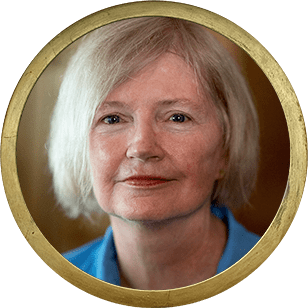 Susan Vespoli
I am a devout believer in the power of writing to heal/transform/illuminate. After many years running a Montessori school, I earned my MFA in poetry and nonfiction.
In 2018, I discovered Laurie and the Wild Writing method and thought, eureka! This is what I've been looking for. I so believe in the power of this practice. After finishing the Wild Writing Teacher Training in 2019, I began to lead virtual writing circle workshops based on Wild Writing for writers.com. I love watching people bloom as they let their words flow unedited into their journals.
I continue to write my own essays and poems, most of which emerge in rough form via the Wild Writing technique. My work has been published in Rattle, Nailed Magazine, Anti-Heroin Chic, Nasty Women Poets: An Unapologetic Anthology of Subversive Verse, and others. I have two poetry books, Blame It on the Serpent (Finishing Line Press, Jan. 2022) and Cactus as Bad Boy (Kelsay Books, Aug. 2022), and two chapbooks by Dancing Girl Press.
I live in Phoenix, Arizona with three mostly mellow rescue dogs: Frida, Sasha, and LuLu.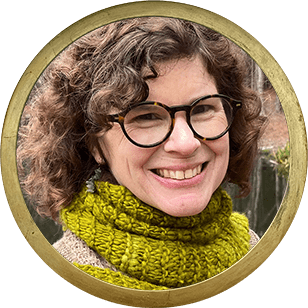 Anne Marsland
I've lived most of my adult life in the lush and welcoming landscape of Raleigh, North Carolina, but a part of my heart will always belong to my home state of Maine, where wild blueberries grow tiny and low to the ground and the trees in autumn are every bit as magical as they seem in postcards.When I participated in Laurie's Wild Writing Teacher Training program in 2021, something reawakened in me, and I felt at home and alive.I remembered again how writing compels me to stay connected to myself and my experiences in the world. Writing helps me know myself, and provides such a safe container for me to explore, express, release and rediscover. Although I have always been quite shy and introverted, through wild writing I have come to appreciate the unique energy, intimacy and kinship born of writing in community. And there's something quite sacred about having others bear witness to your words–your truth–aloud, and having those words held with care.
Since completing the teacher training program, I have been privileged to lead several writing classes, including many classes designed specifically for people grieving the death of a loved one, which is a particular passion of mine. After my mother's death from cancer when I was seventeen, I found such solace in the poets, and the page became my safe haven. Decades later, writing continues to be such vital medicine for me, and the poets continue to remind me I am not alone.
Comments from Laurie's students …
"Writing with Laurie, seeing her vulnerability and honesty, made me braver.
It's that particular kind of courage, the willingness to be harmed, to make a fool of yourself, to offer someone a thing they could use to hurt you if they wanted, to risk being wrong, that encouraged me to show up, to go deeper, to say the very thing I didn't want to say but so desperately needed to. It gave me confidence in my writing, in the way my friend Susan Piver defines it, "the willingness to be as ridiculous, luminous, intelligent, and kind as you really are, without embarrassment.
~ Jill Salahub
"I look forward to the Wild Writing practice as it gives me space to clear my mind and move into my day with a fresh perspective.
It's like a different kind of meditation to me – thoughts come and as they do, I write them down and let them go as my pen move along the page. I listen to my mind and let it say what it wants, without judgment. In that regard, it's a healthy exploration and allows me to dive into what is inside and wants to come out. The exercise itself is very powerful and can be a very healing practice. Laurie's teaching and writing prompts are thoughtful and thought provoking.
~ Rebecca Baer
"Laurie is a midwife of the soul
who holds a wide-open, humble, loving, transformational space that allows her Wild Writing technique – a technique of the sacred to do its magic on us. Through Laurie's expertise, this exquisite work, is a healing balm in these times – it is personally assisting me to move through, to process, the overwhelm of these days while opening the floodgates of life force and creativity. Laurie is a modern day muse!
~ Carol Marks
Wild Writing Classes
(Weekly live & online)
Registration is now closed! Next round of classes will begin Q1 2023.
Wild Writing (Women-Only) LIVE :: Wednesdays, 10am-12pm PT (Alameda)
12-weeks with Laurie Wagner (Classes run: the week of September 12 through the week of December 19)
Cost :: $697 or 2 x $348.50
Wild Writing (Women-Only) LIVE :: Thursdays, 10am-12pm PT (Alameda)
12-weeks with Laurie Wagner (Classes run: the week of September 12 through the week of December 19)
Cost :: $697 or 2 x $348.50
Wild Writing (Women-Only) ONLINE :: Wednesdays, 1-2:30pm PT
10-weeks with Anne Marsland (Classes run: Wednesday, September 14 – Wednesday, November 16)
Cost :: $400 or 2 x $200 (cost pro-rated for remaining 9 classes)
Wild Writing (Women-Only) ONLINE :: Tuesdays, 9-10:30am PT
10-weeks with Susan Vespoli (Classes run: Tuesday, September 13 – Tuesday, November 15)
Cost :: $447 or 2 x $223.50