Your invitation to Wild Writing
live or online with Laurie Wagner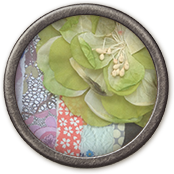 That's right…
We're going to Wild Write together. We are reopening live classes in Alameda and Berkeley and will continue to offer online classes as well. It's a way to connect our wild voices + our wild lives, diving deep and writing together.
Wild Writing is a timed writing process that we use to tell our stories with and to uncover the themes we want to write about.
For 15 minutes we write as fast as we can, pen never leaving the page. By writing so quickly we are able to push past our inner critic and our ego and all the ways we stay trapped in looking good. This gives us a chance to move into a less self-conscious, loose groove where, if we're lucky we may stumble into the fertile imagination that lingers within us, conjuring up stories and memories that are waiting to be written.
After we write we read our work aloud. We don't critique, we just listen. We do this several times within the session. This technique, while very therapeutic, is also a wonderful way to jumpstart any good writing project because it helps you get to the chewy nougat of what you are trying to say. I'll keep the groups small, no more than 7-8 women. It's intimate and powerful.
Comments from Laurie's students …
Writing with Laurie, seeing her vulnerability and honesty, made me braver. It's that particular kind of courage, the willingness to be harmed, to make a fool of yourself, to offer someone a thing they could use to hurt you if they wanted, to risk being wrong, that encouraged me to show up, to go deeper, to say the very thing I didn't want to say but so desperately needed to. It gave me confidence in my writing, in the way my friend Susan Piver defines it, "the willingness to be as ridiculous, luminous, intelligent, and kind as you really are, without embarrassment.
~ Jill Salahub
I look forward to the Wild Writing practice as it gives me space to clear my mind and move into my day with a fresh perspective. It's like a different kind of meditation to me – thoughts come and as they do, I write them down and let them go as my pen move along the page. I listen to my mind and let it say what it wants, without judgment. In that regard, it's a healthy exploration and allows me to dive into what is inside and wants to come out. The exercise itself is very powerful and can be a very healing practice. Laurie's teaching and writing prompts are thoughtful and thought provoking.
~ Rebecca Baer
Laurie is a midwife of the soul who holds a wide-open, humble, loving, transformational space that allows her Wild Writing technique – a technique of the sacred to do its magic on us. Through Laurie's expertise, this exquisite work, is a healing balm in these times – it is personally assisting me to move through, to process, the overwhelm of these days while opening the floodgates of life force and creativity. Laurie is a modern day muse!"
~ Carol Marks

Wild Writing Classes
(Weekly live & online)
The next round of classes will begin September 2022

Registration opens to the public on August 30, 2022 … watch this space or join Laurie's mailing list.
This is perfect for women who want to put their pen to the page … it's deep, it's real.
Upcoming schedule; please note, all classes start the second week of September.
12-weeks with Laurie Wagner
Wild Writing (Online) :: Wednesdays, 8-9:30am PT
Wild Writing (Live) :: Wednesdays, 10am-12pm PT (Alameda)
Wild Writing (Online) :: Thursdays, 8-9:30am PT
Wild Writing (Live) :: Thursdays, 10am-12pm PT (Berkeley)
Wild Writing (Online) :: Fridays, 8-9:30am PT
Wild Writing (Live) :: Fridays, 10am-12pm PT (Alameda)
10-Weeks with Wild Writing Teachers Trained by Laurie Wagner
Wild Writing (Online) :: Tuesdays, 9-10:30am PT (Susan Vespoli)
Wild Writing (Online) :: Wednesdays, 1-2:30pm PT (Anne Marsland)