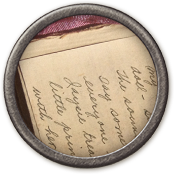 Welcome
The Wild Writing Teacher Training is a 5-month-long class for men and women who want to learn how to lead this life-changing writing process that invites people to show up on the page in a deeply powerful and authentic way. The teacher training will take trainees into the depth of their own writing, guide them into leadership, and show them how to create, market, and run their own Wild Writing workshops.
Our work together will be deep, rich, edgy, illuminating intimate and real.
Starting on April 3rd, 2017, we will dive head first into the rich world of what it means to…
Show up as your most authentic, unbuttoned, naked self on the page so that you can model that for others.
Tell the truth in ways that you've never even told yourself.
Become an inspired leader who can hold a sacred, safe space for others to courageously come out from behind their façade, using words and telling stories that they've held deep within them and longed to share.
Create your own Wild Writing group, whether that means bringing this tool to the groups you already work with as a therapist, coach or yoga teacher, or starting from scratch, building a business that in time will add to your income.
Crack people open in ways traditional methods can't always get to. Sometimes I describe these classes as healing workshops disguised as writing workshops, though brilliant writing comes from them too.

Over the course of our five months together…

I will share with you everything I have learned about Wild Writing over the last 20 years of teaching; how I take risks, and how I have learned how to write and lead from the current of my own sharp edge.
You will deepen
your own writing and become even more comfortable being uncomfortable–one of the main tenants of Wild Writing!
You will learn
to comfortably sit with the emotions and messy lives of others, holding them with compassionate boundaries so that they can safely share their work without the circle turning into a therapy session.
You will be invited
to become a radical change-maker in your own community, effecting the lives of those around you who will then go on to inspire others.
This work is about healing the world through authentic writing.
This work is about becoming
a leader who shows up in brave and authentic ways.
This work is about helping
people make peace with what is true in their lives and to find the voice to speak it.
This work is about changing
the waters of your community, one word at a time.
This work is about helping
people tap into their authentic selves and to then take that authenticity and make it real in their lives.
This group is for you if…
… you recognize that the times we live in call for revolutionary work, and you're looking for a way to show up in your community as an impactful leader and change-maker.
…you already work with people and you're craving a new tool that will help your clients unpack the gold inside of them in an even deeper, more profound way.
…you're looking to build a business as a writing teacher and add to your income, eventually, perhaps, over time, making Wild Writing the bulk of your income.
…you yearn to go even deeper with your own writing, taking risks and becoming an even juicier writer than you already are.
…you want to become a more in-demand leader in your field as a yoga teacher, therapist, coach or workshop leader because you'll be adding a tool that no one else is using and which will add significant value to your offering.
…you're hungry for a supportive, creative community where you can do the deep, evocative work one can only do on the page.
…you're the kind of person whose life is made richer by being in the presence of people who are telling the truth and who inspire you to do the same.
PLEASE NOTE: After you submit your application Laurie will review and send payment option links within 2 business days. Once your payment is received your registration will be confirmed and you will receive a welcome email with all introductory course information.
The Wild Writing Teacher Training is a group for people who want to contribute to their community in one of the richest and most healing ways I know; leading people into the depths of who they are, and inviting them to show up as authentically and powerfully as they can.

Wild Details
The Wild Writing Teacher Training is an intimate 5-month training. Enrollment is extremely limited.
As a member of our group, you will receive…
Weekly live, 2-hour video classes
Each week we'll get on a video platform as a group for two hours. We'll talk about the tenants of Wild Writing and then we'll dive in and write for the rest of the session so that we can ground what we're learning and make it real. Our group will be under 10 people and I will always be available and present in each class.
An invitation to our private Facebook Group
Our Facebook group will be a place for us to share writing prompts, our experiences with our writing, and to share ideas and get feedback on what it's like to run our own writing group inside and outside of class.
Two live trainings
We will have two immersive retreats in Northern California so we can go even deeper into our writing together, go over what we're learning and create a rich and supportive teaching community.
A chance to lead our class as well as support to start your own classes
During the first few months of the training, each trainee will have an opportunity to run our class and get feedback and support on their experience.
In the last few months of the training, trainees will be expected to create their own 4-week Wild Writing class out in the big wild world. We'll support you every step of the way, everything from marketing your class, to organizing and setting up your groups, sharing writing prompts and giving you a community who has your back and who you can share your experience with and get feedback from as you go.
One on one coaching and support from me
Over the course of our 5-months I will coach each participant privately for 45-minutes each month. Because I will have my eye on you throughout the training, I'll be in a perfect position to focus my coaching on details that are specific to you. We will cover everything from how you can step into your leadership role in a more profound and powerful way, how you can deepen your writing so you can lead by example, as well as the details of how you'll market and set up your own practice in your particular community. This is a $650 value.
Materials to help you run your class
I will share with trainees the writing prompts that catalyze great writing, the best of my 2000+ poetry collection, and all the hard earned lessons from over 20 years on the front lines of this transformational work.
Support in how to market your own group
Whether you'll be bringing the tools of Wild Writing to your already existing community as a therapist, coach or yoga teacher and using the tools to deepen and help people unpack the rich landscape inside of them, or starting a group from the ground up, I will share with you how I began my own groups; gathering people, creating community and creating momentum in my business. Some of you might not want to create a Wild Writing group, which is fine. The training will take you even deeper into your own work as a writer.
A Wild Writing Certification
Each student will receive a certification of completion once they've finished the program. There will also be an option for a yearly membership into the Wild Writing community, and which will allow you to use the Wild Writing logo in your sales material. The membership will also include on-going support from me in the form of a quarterly call, as well as quarterly notes that will cover teaching support, writing prompts and marketing. You can decide if you want the membership during the course for an additional $400.
In short, you will have access to everything that I know about running Wild Writing classes and a chance to start your own business, if that is your wish.
Would you like to learn more about the Wild Writing Teacher Training in April of 2017?
Join us for an open call on Friday January 27 at 1PM Pacific to ask questions and find out more about the training. [Sign-up below.]
(641) 715-3655 When prompted for a code, enter 358997
Or, click here to schedule a private call with me to find out if the Wild Writing training is for you.
Dates of the training:
Janurary 27th
first live call with me to ask questions
April 7-9, First 3-Day Retreat in Alameda, CA
Friday night 7-9
Saturday 9-4
Sunday 9-4
Video Class Schedule
April 3, 10, 17, 24
May 1, 8, 15, 22
June 5, 12, 19, 26
July 14-16, Second Retreat in Alameda, CA
Friday night 7-9
Saturday 9-4
Sunday 9-4
Video Class Schedule
July 10, 17, 24, 31
August 7, 14, 21, 28
COST: $3499
Early Bird Special: Sign up by February 13th and receive a $300 discount.
$3199
Payment plan available over 5 months.
I have a no refund policy. Because I'll only be taking on 10 people to work with me, every seat is important. So make sure this is a fit for you before you sign up. Let the power of your commitment pull you forward, and get on the phone with me if you have questions.
PLEASE NOTE: After you submit your application Laurie will review and send payment option links within 2 business days. Once your payment is received your registration will be confirmed and you will receive a welcome email with all introductory course information.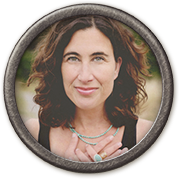 "I've been Wild Writing with Laurie for more than 10-years and it has fundamentally changed my life and how I write. I think every great blog post I've ever written has come from a Wild Writing session. Laurie is so free, and the way she writes is exactly from her heart. Having her as a model has helped me to step into a kind of fearlessness that I never thought I had."
– Andrea Scher
Superhero Life/Coach/Photographer http://www.superherolife.com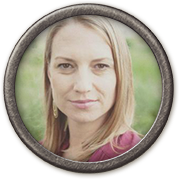 "When I'm alone, writing in my office and I come to something scary, I tend to think, "Oh, I can't go there," but I do go there with Laurie at the Wild Writing table, and that's very important to me because there are very few places where you can sit down and write the truest truth. I wrote Dog Medicine framed by this class. Many of the realizations about my past and how I wanted to tell this story were born out of these sessions."
– Julie Barton Hill
N.Y. Times Bestselling Author of Dog Medicine https://byjuliebarton.com/about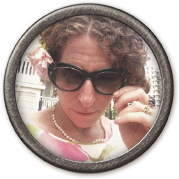 "Before I came to Wild Writing I had a hard time finding my writer's voice, but something about the way we write – fast and raw – and something about how we're inspired to write the messy, gritty truth, has enabled me to cut through a lot of layers and help me get to the voice. And when the group is writing like that, when I hear other people's raw writing, I realize we're all kooky crazy, and it frees me up because I don't feel so ashamed of my own raw truth, and that effects my writing and my life outside of writing. It's like, welcome to the party. Let's write."
– Lisa Russ
Writer/Consultant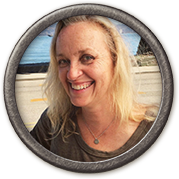 "I've been Wild Writing with Laurie since 2003. She's an amazingly fearless teacher – a person with great depth as well as humor, who has created a rich community where writers are encouraged to explore whatever they want to within the safe confines of the group. I don't edit myself anymore when I'm writing, and that's very freeing. More creative things happen when I'm letting things rip and being more playful."
– Stephanie Williamson
Photographer/ writer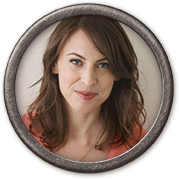 "I am much more apt to send people to Wild Writing than I am to send them get a therapist or a life coach or even take a walk in the woods. Wild Writing is the single most powerful practice for improving one's mental health, and I have sent countless clients and friends to Laurie for that very reason."
It's the simplicity of the practice that makes it so powerful. Laurie role models so beautifully how to open yourself onto the page, how to side step your inner critic, and how to write without trying to impress anybody. She's a gifted teacher, and I'm in awe of her ability to hold the space and allow us to leave more in touch with ourselves.
– Rachel Cole
Life Coach http://rachelwcole.com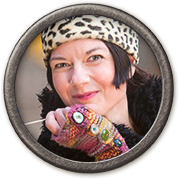 "Laurie is magical. As a guide, she is able to create a space that feels like it can hold everything. It's also fun and it's safe and it's oozing with creativity. Bill Cunningham, the photographer has this quote, "those who seek beauty are sure to find it," and I always think of Laurie when I hear that quote because Laurie's work is about seeking beauty, though that beauty may not always be what we think of as beauty. But that's part of her ability – to see everything in our lives as beautiful because it's coming through us.
Wild Writing has not only effected my writing, but I've been able to take the principles of Wild Writing – surrender, letting the story unfold, and being completely open to what wants to come through – into other areas of my life, and this has been life changing."
– Sherry Belul
Conjurer of Joy & Magic at Simplycelebrate.net
http://simplycelebrate.net/about-sherry-richert-belul