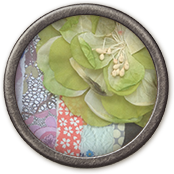 Let's inject a little more beauty into the world…
Wild Writing is a practice that can sustain you. It is the way we stay connected to ourselves and to one another. It invites us to take off our masks and to greet each other as human beings in an honest and generous way.
Wild Writing is life changing work; who you are on the page is who you become in life.
I teach here in Northern California and online through Zoom. I also take people on fantastic journeys to Mexico and Nepal – really wonderful trips that I'd love to take you on once we can get on planes again and move about safely.
Until then, I have created a way for you to join and stay connected to one another and the Wild Writing Family.

 Join us now for the …
Wild Writing Family
I have created a Wild Writing membership course which includes:
Three short videos a week to keep your practice going. They'll be much like you're getting now with poems, thoughts about writing and jump-off lines. This is a self paced practice. You will write on your own, there is nothing to turn in.
Alternating weeks will feature a live community Zoom call with me where we will write together and chat about the practice. These calls will be on Monday mornings from 8am – 9am, Pacific, but will be recorded for those who are unable to attend live.
Access to our private Facebook group where you will be invited to drop work in, read the work of others and share with the community.
Please Note: Your membership will bill monthly and you can discontinue at any time by emailing  our support team.
Over the course of our time together you will deepen your writing practice, becoming a better writer – someone who is more free on the page, and who is grounded in the sound of their own voice. You'll be tethered to a practice that invites you to unmask yourself, tell the truth about your experiences – how you feel and what you're longing for. Your Wild Writing pieces may get turned into poems, essays or blog posts – pieces you can share with your community. You'll receive over 10 poems a month, you'll get real time with me, as well as stay connected to our rich Wild Writing Facebook group.
All this gorgeousness to support your Wild Writing practice is now available for $19 USD/month.
Are you ready to become a member of our Wild Writing family?