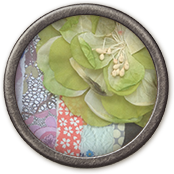 Let's inject a little more beauty into the world…
Wild Writing is a practice that can sustain you. It is the way we stay connected to ourselves and to one another. It invites us to take off our masks and to greet each other as human beings in an honest and generous way.
Wild Writing is life-changing work; who you are on the page is who you become in life.
I teach here in Northern California and online through Zoom. I also take people on fantastic journeys to Mexico and Nepal – really wonderful trips that I'd love to take you on once we can get on planes again and move about safely.
Until then, I have created a way for you to join and stay connected to one another and the Wild Writing Family.

 Join us now for the …
Wild Writing Family
I have created a Wild Writing membership course which includes:
Three short videos a week to keep your practice going. They will include poems, thoughts about writing and jump-off lines. This is a self-paced practice. You will write on your own, there is nothing to turn in.
Alternating weeks will feature a live community Zoom call with me where we will write together and chat about the practice. These calls will be every other Monday morning from 8am – 9am, Pacific, but will be recorded for those who are unable to attend live.
Discounted monthly A La Carte classes where you can polish your Wild Work, turning these pieces into poems, essays or blog posts.
Twice a month Campfire Reading Series where we will gather as a group and read our work aloud to one another.
Access to our private Facebook group where you will be invited to drop work in, read the work of others and share with the community.
Please Note: Your membership will bill monthly and you can discontinue at any time by emailing our support team.
Over the course of our time together you will deepen your writing practice, becoming a better writer – someone who is more free on the page, and who is grounded in the sound of their own voice. You'll be tethered to a practice that invites you to unmask yourself, tell the truth about your experiences – how you feel and what you're longing for. Your Wild Writing pieces may get turned into poems, essays or blog posts – pieces you can share with your community. You'll receive over 10 poems a month, you'll get real time with me, as well as stay connected to our rich Wild Writing Facebook group.
All this gorgeousness to support your Wild Writing practice is now available for $24 USD/month.
Are you ready to become a member of our Wild Writing Family?
Join the Wild Writing Family …
This special offer is only available until Saturday, Feb. 5th!
$24 USD / month
 Words from the Wild Writing Family …
I've been an independent artist and writer for 14 years, and one thing I've always struggled with is writing for myself. Typical journaling about the day's events or the weather didn't hold my attention, and yet I struggled to write when there wasn't an audience or a friend to somehow pull the words out of me. Learning the Wild Writing practice with Laurie Wagner changed that for me, unlocking a direct line to my own voice, available any time. It's taught me to listen to myself more acutely. It's stretched my capacity for truth-telling as my inner editor is more easily bypassed. Wild Writing has become my cornerstone daily practice, and as a bonus, has taken the quality of my publicly shared writing to a new level. I tell everyone about this work. Joining the Wild Family was the best decision I made all year.
~ Jen Lee, Award-Winning Filmmaker, Author and Multimedia Producer
Wild Writing saved me during this pandemic and having Laurie greet me every morning was the icing on the cake. Her loving presence via video, reassuring us we are all in this together propelled me into another Groundhog Day, and then another. Writing became my best friend and best spiritual tool, allowing me to face my grief head-on and always, always move through it to the beauty and gratitude. (Until the next day when the cycle started over!) Laurie is an exceptional teacher and a beautiful human! Her authenticity is contagious and I promise you she will make you a better writer as she guides you into finding your genuine and authentic voice and truths. And the added gift of the Wild Writing Family, a safe and loving place to share with other Wild Writers has woven an exquisite tapestry of community that will long endure beyond the pandemic.
~ Patricia Meyer
"In the early days of the pandemic, I was drawn to Laurie's generous offering of 27 Wildest Days as a way to make sense of my swirling emotions and document this monumental season. Those 27 Days were like a balm I didn't know I needed. Hearing Laurie voice powerful poetry, distill writing prompts, and dispense feral writing wisdom each day has helped orient me this spring like nothing else. I immediately signed up to for her Wild Writing program and while I'm behind on my writing, I find solace in at listening to her video clips. If she offers a lifetime membership, I'm totally signing up. If ever there was a moment in history to say yes to Laurie's Wild Writing offerings, it's now. She's everything and then some."
~ Danna Schmidt
Laurie is a midwife of the soul who holds a wide-open, humble, loving, transformational space that allows her Wild Writing technique – a technique of the sacred to do its magic on us. Through Laurie's expertise, this exquisite work, is a healing balm in these times – it is personally assisting me to move through, to process, the overwhelm of these days while opening the floodgates of life force and creativity. Laurie is a modern day muse!"
~ Carol Marks
I can think of no better way to walk through 'the wild' of this COVID-19 experience than Wild Writing with Laurie at my side. For almost four years I have been struggling to write anything at all, our world such a cauldron of chaos, and then I returned to this beautiful practice where anything goes and I don't have to pretend this too shall pass. And the poetry, oh the poetry. Balm to a wounded soul.
~ Sue Ann Gleason
Laurie Wagner's Wild Writing prompts are often a highlight of my day in this "Age of Covid" when life seems to be at a standstill and so much of what we have always done is on hold. Laurie has a gift of finding just the right poem to read as inspiration. When she introduces a poem, I always feel as if she is right in this 'covid' experience with me and knows where my head and heart are at. She speaks to us as friends, as we are all in this crazy time together. Before I became involved with Wild Writing, I had been totally uninspired to write due to all that is happening in the world. Laurie changed that for me by showing that we can use our own lives as they are at the moment (along with a relevant poem), as inspiration. I am grateful for Laurie's Wild Writing prompts and the writing that has resulted for me.
~ Mary
To say that Wild Writing has been (and continues to be) a transformative experience for me is not hyperbole. Every video brings Laurie's beautiful presence, her easy-going commentary, her steadfast confidence in the practice we share, and then of course the poem or text she shares. Always thoughtfully chosen for its relevance, its universality, its beauty, and its impact, she reads it to me (well, to all of us, but in the quiet of my living room, it feels like she reads to me alone) while I listen, sometimes with eyes closed, letting it wash over me like a gentle mist. And then, the words come from somewhere within me, onto the pages of my journal. As I look back over the past few months, I can see and feel the gradual opening of my heart over this time of wild writing. I am in the practice now, in this writing practice that I had no idea that I needed. I am forever grateful for this incredible gift that has blessed my life immeasurably and in turn the world around me.
~ Linda Myrick
I have taken Laurie's Wild Writing and Wildest Writing online courses and I am now a member of the Wild Writing Family. Wild writing is the best gift I have ever given myself. It has helped me find my voice and changed my life for the better. Here I connect with myself and others and am nourished and nurtured. With each poem and jump offline I am inspired and my imagination is unleashed and free to dance wildly across the blank page. I never know where I will end up and I have discovered that is exactly where I want to be. I have learned a lot about myself by getting out of my own way. Laurie is a compassionate person and gifted writer who shares numerous writing tips and her own personal stories along with the poems and suggestions for jump off lines for us to nibble on. I never thought I would share my writing with others but here I feel safe and supported to do so. For me, Wild Writing is like coming home to myself. I have always been a writer at heart and now I am a writer in practice.
~ Karen VandenBos
Participating in Laurie's 27 Days of Wild Writing began a journey that has brought me deeper into myself. I have gained insight and permission to just write whatever is lurking beneath my conscious mind. The kindness, gentleness and permission Laurie offers daily is soothing to the body and soul in these dark and chaotic times. I can't recommend Laurie and her classes highly enough!
~ Ann Sheppard
Wild Writing very quickly became a safe haven for me, away from the chaos of the outside world and even the inside of my own head. It gives me an opportunity to zone out and then latch onto something else that would otherwise not have been found. I record my reading of my writing and that process, too, has become something of an escape. The family of wild writers in the Facebook group is a warm and welcoming crowd unlike any I have known before, and people's civility to fellow members is a credit to everyone involved. Try it.
~ Andrew Fox
I look forward to the Wild Writing practice as it gives me space to clear my mind and move into my day with a fresh perspective. It's like a different kind of meditation to me – thoughts come and as they do, I write them down and let them go as my pen move along the page. I listen to my mind and let it say what it wants, without judgment. In that regard, it's a healthy exploration and allows me to dive into what is inside and wants to come out. The exercise itself is very powerful and can be a very healing practice. Laurie's teaching and writing prompts are thoughtful and thought provoking.
~ Rebecca Baer
Do join the throng of active thinker, feeler, learner folks from all walks of life! This is a gem! To become a member of this group is a spark in an ordinary life. You will share your words with other active writers. This opportunity is a jewel to enhance your words with sparkle! This is a safe place to write and read other wild writers. My writing has changed in a good way! In a very short time.
~ Lorraine Robinson
It has been incredible to hear other readers in our circle of word-connected spirits, who feast everyday because we write, because each of us writes, because Laurie drew the circle around us with her unconditional care and encouragement, and we chose to remain encircled in our Wild Writing Family to witness ourselves and each other blossom onto the page. With each lovingly selected poem and gently nuanced prompt we take off into the ether around us or dive deep into our psyches or simply curl our toes into the dark, rich earth on which we stand and breathe. This group is not a writing group in the usual sense but rather a place of departure, a springboard for those of us who relish discovering the yet unknown within us, the infinite wellspring of our own being. Thank you Laurie for this priceless gift that keeps on giving.
~ Robin Lee
You complete me. Your no-harm, charming way of sharing and caring take me beyond the walls of strict manners and dull conformity. I am so grateful, from the heart of my own Pandora's box, to be releasing forbidden dreams and dashed hopes into this new earth world where the sacred relics of my long lost creativity are encouraged to thrive. I relish what comes in 15 min of spontaneous downloading. Self defeating criticisms turn themselves around, smirks seep thru stuffy respectability and honesty has a new shine. You've given me faith in the grace of showing up with a lot more confidence to be of service, just as I am, here and NOW. Plus, a beautiful community of like minded kind souls coming together to rearrange and wave words of supportive Love.
~ Dolores Joyce Weaver
Without a doubt, Wild Writing has been a saving grace and a perfect practice during these wild times. The days I get a video in my inbox, get to sit back and let her read me these inspiring poems and then set my timer for 15 minutes, these are the best days. I am growing something beautiful and true in the soil of Laurie's generosity and I get to share it with new friends in the Wild Writing Family.
~ Kim Hansen
I've been writing with Laurie on and off since 2005. Like when I started practicing yoga, I wanted my wild writing to look good with all the right words in all the right places. It takes awhile to unlearn being uptight and worried about being perfect. It takes time to give yourself permission to feel good about writing poorly and give yourself over to the muse, trusting that what comes is what comes. This time around, my wild writing is for me. No matter what appears on the page, after 15 minutes I put my pen down, close my journal, and allow myself to feel good and thank the gift this practice gives me.
~ Peggy Nolan
As a long time practitioner, Wild Writing has been a huge part of my discovering my own truth. No editing, no limiting, just spewing truth as it comes to me. It's a fun, insightful, and rewarding process. Highly recommended for anyone interested in finding their own authentic voice as a writer.
~ Susie Davis
What Wild Writing has brought to me during the pandemic, what it's been like to be in the Wild Family: The Wild Writing practice has provided the most useful and timeless form of documenting an experience, by inviting us into a specific, present moment. The regularity of practice, the portal of the poems, Wild Writing has been a clear path through the unfamiliar forest of a global pandemic.
~ Elvina Scott
Wild writing has been a life changer. I find myself writing every day effortlessly because I am no longer judging myself as I put my pen to the page. I am sharing my writing for the first time because the environment on the website is so loving and caring. I find that not only is my writing becoming more engaging, descriptive and reflective, but I am becoming more self-confident. I'm excited to get up in the morning and I cannot imagine ever going back to life without it. I'm completely smitten with this process.
~ Tamara Subotnick Winer
What can one say? That without Wildest Writing one could not navigate a Pandemic? It's been one crazy ride and WW has been a big focus, there, steady, like the big rock in the centre of my homeland, Australia. A sentinel guarding the journey, giving directions such as Bear with me, What keeps me awake at night, and Let this be the year of the rough draft… Jump off lines into stories that are telling in their words what the journey holds for each and everyone of us. It is an unfolding continuing story not to be missed.
~ Tracey Windmill
Laurie Wagner offers a nurturing, safe, non-judgmental space that allows me to come to the page freely, letting my ideas and stories lead the charge as my writing follows. Her carefully cultivated prompts along with her loving and supportive presence create a gathering I look forward to every week. The treasure is in hearing the voices of my fellow group-members, their brave vulnerability, that is both inspiring and powerful.
~ Ellis Elliott
Pandemic wild writing. For me it is a struggle. I do not want this to be normal journal work. I am absolutely writing for 15 minutes every day. Some days twice. I have a couple days when the work is ok, or maybe something good, others when it's bad, very bad..but that's the idea… shitty first drafts, fast as you can, pen never leaves the page. I think I have about a dozen or so short or substantial fragments that have real possibilities to be explored. Yesterday I wrote something so odd… clearly I was channeling… gold in pandemonium.
I feel like I'm excavating my heart and soul..learning to look not with the painter's eye, but with wordly details described in a flash… It's hard… totally going with the flow, not thinking, following the prompt and most often veering totally off course by the middle of the second or third paragraph. Permission to veer… Per instructions!
I'm in. Absolutely.
~ Laurel Zien
Laurie Wagner's Wild Writing process appears straightforward, almost simplistic at first. Listen to her read a wonderful poem, borrow one line, let your mind go, write your truth, quickly, but only for 15 minutes. Outrun the critic. But don't be fooled, there is magic happening here. It comes from within you, but it will transform you. Just let Laurie guide you, and you will see. Wild Writing is a gift.
~ Thet Shein Win
Wild Writing has been THE highlight of my 2020. This simple, yet profound practice has been a lighthouse of hope, creativity and a sense of peace amongst the 'uh, what's coming next?!' This daily practice has enabled me to centre, ground and explore what's happening in my internal and external worlds. Laurie is a brilliant guide who shows up with warmth, kindness and sincerity – a teacher with a permission slip to let you know you're already loved and unpolished and real is what is celebrated.
~ Liz Deanna