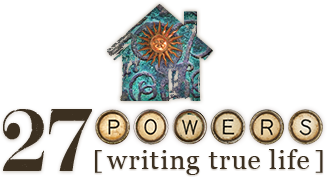 Wild Poetry
with Marie Howe + Laurie Wagner
June 26 – July 1, 2022
in San Miguel de Allende, Mexico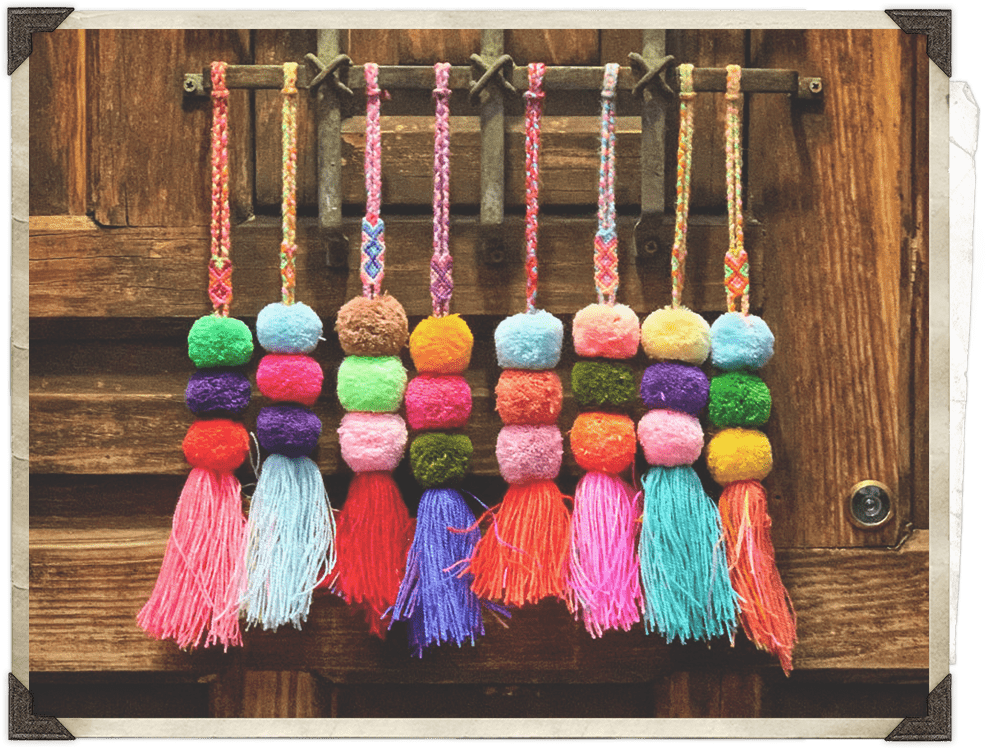 Please join us in the magical city of San Miguel de Allende, Mexico, for 5 nights and 4 full days of writing, crafting poetry, reading aloud and exploring this amazing place.
We have room for 15 people for this workshop, which we're calling Wild Poetry – a natural pairing of the generative Wild Writing work that Laurie has been teaching for the last 20 years, and Marie's exquisite insight into writing and refining poetry.
We will write wildly in the morning, and radically revise in the afternoon.
In the middle of the day, and each evening you'll be free to write or to wander the city of San Miguel, an artist colony of cobblestone streets, beautiful shops, amazing architecture, churches, art and food. It's a rich location – a colorful place that's big enough to get a little lost in, but small enough that you'll never be far from the sound of the church bells and the church spire, which you can see for miles.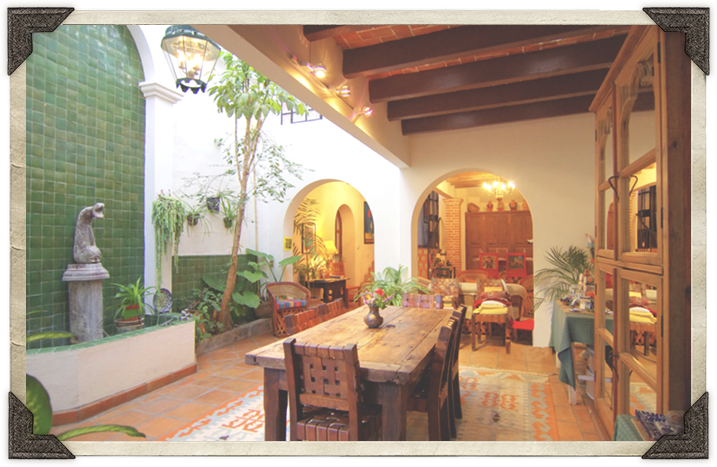 We will be staying at Casa de la Noche, a delightful hotel, four blocks from the center of town. Below is a list of the rooms available. Please choose the one that suits your needs, and get back to Laurie at laurie@27powers.org to secure your spot with a deposit. Prices include room and total workshop cost.
All rooms are individually decorated and all have private baths. Some have kitchenettes, separate sitting areas, TVs, fireplaces, gardens, patios or terraces, and all have access to light cooking facilities and common living areas. Main common rooms have in-floor heating and all accommodations have electric or gas heaters, fans or air conditioning. All water is purified and WiFi is located throughout the property. A healthy start, home-cooked Mexican breakfast is included with your lodging. The multi-level hotel does not have an elevator. If you have concerns about your ability to negotiate steps, please let us know so we can help you choose the right room for you. (See room choices in Retreat FAQs below.)
The Casa has spacious gardens and grounds, a guest kitchen, a superb location, and original art throughout the property.
Some rooms can be shared with another workshop participant, so if you'd like to come with a friend, please let us know ASAP so we can find you a room. The cost of the room will be halved and adjusted for each of you.
If you'd like to come with a partner, someone who will not be in the workshop, there is no extra fee to bring them, but please let us know so we can make sure you're getting a shared room.
How to get there
San Miguel de Allende is in the heart of Mexico at 6200 ft elevation. The closest airports are Leon (BJX) or Queretaro (QRO) and shuttles or private transportation can be arranged to meet and drive you to Casa de la Noche, a 75-minute drive. You can also fly into Mexico City, a 3 1/2 or 4-hour bus or shuttle ride.
Retreat fees with currently available Casa de la Noche room choices
Working Girl Single rooms
Chiquita. $2500
Pepita $2500
Suites
Paloma 2 Queen Or 1 King. Share option $2800.
La Terraza. 2 Queen Or 1 King. Share option. $2925.
Madams 2 Queen Or 1 King. Share option. $2950
Luxury Rooms
La Turka 2 Queen Or 1 King. Share option. $2875
Deluxe Rooms.
Hummingbird. 2 Queen Or 1 King. Share option. $2560
Dragonfly 2 Queen Or 1 King. Share option. $2560
Info to help you plan your trip
You will need a current Passport and a Visa (available at the airport upon arrival). We urge you to consider travel insurance in case your plans change. Some credit cards offer this as part of their perks – check yours! Also, be aware that face masks are required in the town and in all open areas of the hotel. All Covid-19 prevention protocols are in place.
Everyone must be vaccinated to come on our trip, as we'll often be inside the Casa to write. These are large rooms, so there will be space. Mexico requires proof of vaccination to enter the country. You will also need to get a covid test in San Miguel to get back into the U.S. Our hotel will provide this.
The ATMs in San Miguel accept VISA DEBIT cards for access to Mexican pesos.
I'm not a poet. Is this retreat still for me?
Absolutely! While this workshop is focused on generating material that may turn into a poem, your material may start a story, a novel, a nonfiction piece – who knows? Our time together is an opportunity to open into the rich world of writing and creating in community.
What is Included in the retreat cost?
Your lodging & breakfast are included, as well four hours of crafting and writing each day. We urge you to get to San Miguel by late afternoon June 26, in time for the 7pm welcome and celebration dinner we have scheduled with the group.
What is not included in the retreat cost?
You are responsible for getting yourself to and from the retreat. We are happy to answer questions and share information regarding airlines and transport from the airport to Casa de la Noche. There is a van service Leon (BJX) or Queretaro (QRO). Cost to and from the retreat will run around $60 total, and we can help you schedule that.
You are on your own for lunches and dinners. (Some rooms have kitchenettes and fridges.) The city is full of marvelous restaurants.
Do you accept cancellations or offer refunds?
There is a nonrefundable deposit of $500 to hold your spot.
The full balance is due by April 1, 2022. If you are not paid in full by then, we reserve the right to offer your spot to our waiting list or the public, and to retain your deposit.
Covid Cancellation: In the event you need to cancel your trip after May 1, 2022, you will not be refunded. You might sell or give your ticket to another person ( perhaps on our waiting list ). We think of these tickets like concert tickets.
Travel Insurance: We urge you to consider travel insurance.
In the case of acts of God, war, disaster, pandemic, border closure or unforeseen circumstances, we reserve the right to retain your fees and reschedule or make any necessary changes to the retreat. Because there is significant planning on our and the hotel's part, rescheduling the trip is the best option.

Join us: June 26 – July 1, 2022
Wild Poetry in San Miguel de Allende, Mexico
with Marie Howe + Laurie Wagner
– SOLD OUT –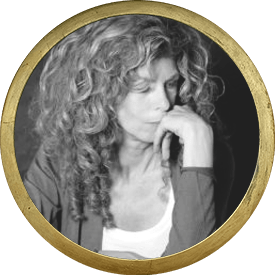 Marie Howe
Marie Howe is the author of four volumes of poetry, Magdalene: Poems; The Kingdom of Ordinary Time; The Good Thief; and What the Living Do, and she is the co-editor of a book of essays, In the Company of My Solitude: American Writing from the AIDS Pandemic. Her poems have appeared in The New Yorker, The Atlantic, Poetry, Agni, Ploughshares, Harvard Review, and The Partisan Review, among others. She has been a fellow at the Bunting Institute at Radcliffe College and a recipient of NEA and Guggenheim fellowships, and Stanley Kunitz selected Howe for a Lavan Younger Poets Prize from the American Academy of Poets. In 2015, she received the Academy of American Poets Poetry Fellowship which recognizes distinguished poetic achievement. From 2012-2014, she served as the Poet Laureate of New York State.
More info about Marie here: http://www.mariehowe.com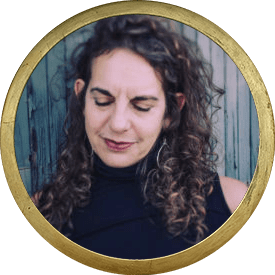 Laurie Wagner
Laurie Wagner has been publishing books and essays, and teaching writing for the last 25 years. She is a process guru and has a genius for holding space, helping people unzip what's inside of them, and get ink on the page.
A creative brain-stormer, she specializes in out-of-the-box ways to tell your stories. Her Wild Writing classes are the cornerstone of her live work. She teaches weekly small online groups, and also hosts the Wild Writing Family, a large group of writers from around the world who write together weekly. She is the author of Living Happily Ever After: Couples Talk about Long Term Love, and Expectations: 30 Women Talk about Becoming a Mother.
Sign up here for news, updates and a NEW 3-day Free Wild Writing Email Series!