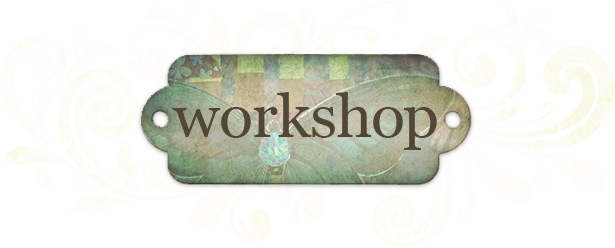 Wabi-Sabi for Writers
A Weekend Writing Workshop with Laurie Wagner and Maya Stein
May 3-5, 2019 | Nutley, New Jersey
In traditional Japanese aesthetics, "wabi-wabi" translates as the acceptance of imperfection. Its aspects include asymmetry, roughness, quirkiness, and a flawed beauty that heightens the uniqueness, freshness, and natural integrity of objects, places, and environments.
In writing, our ambitions are often the opposite. We pursue perfection in our work – sharp, clear, unblemished lines that belie the effort it took to create them. Aiming for seamlessness, we work to cover the cracks in our construction, any visible evidence that threatens the picture of our wholeness. But often this labor results in losing the fundamental spontaneity of our relationship with our creative voice, and feeling a life-force of joy and connection drain from us as we navigate the confines of bringing our work to completion.
"Wabi-Sabi for Writers" is a weekend writing workshop that will engage participants to discover and celebrate the wobbly journey of embracing the stories that want to be told, and telling them truthfully. We will write and we will read.
Led by seasoned facilitators and frequent writing partners Laurie Wagner and Maya Stein, we'll dive into the troubled waters of the writing practice, and learn how to loosen our process – rather than confine it – to take deeper risks with our voice and give our work new clarity and strength.
Workshop details:
Dates and times
Friday night May 3, 2019: 7-9PM
Saturday May 4, 2019: 9:30AM-4:30PM
Sunday May 5, 2019: 9:30AM-4:30PM
Where
Maya's place – Nutley New Jersey
Cost
$500 Includes delicious catered lunch both days, snacks, coffee and daily delectables.
Ready to join us for a rich weekend of writing? Limited to 12 participants.
Please note: We have a no refund policy for the workshop. Because we will only be taking 12 participants every seat is important. However if you register and it turns out that you can't come we will be happy to put you in touch with anyone who is on the workshop waiting list.
Laurie Wagner
Laurie is the creator of 27 Powers and has been leading "Wild Writing" workshops for the past 25 years. She is a process guru and has a genius for holding space, helping people unzip what's inside of them, and get ink on the page. A creative brain-stormer, she specializes in out-of-the-box ways to tell your stories. Her "Wild Writing" classes- live and online – are the cornerstone of her current work. She is the author of Living Happily Ever After: Couples Talk about Long Term Love, and Expectations: 30 Women Talk about Becoming a Mother. You can find her online at www.27powers.org
Maya Stein
Maya is a self-described "Nina poet, writing guide, and creative adventuress" who has been leading writing workshops both live and online since 2010. She has published four books of poetry and essays and is the co-founder of The Creativity Caravan, a mobile creative arts business that offers workshops centered on the joy of discovery and power of collaborative learning. Currently living in Northern New Jersey, May can also be found wandering the backroads by bicycle, writing poetry for strangers on index cards, and online at www.mayastein.com

Wabi-Sabi for Writers :: May 3-5, 2019
$500
Have questions? Get in touch with Laurie: laurie@27powers.org
Sign up for news, updates, bi-monthly goodies and 9 Tips on How to Tell
True Stories. Your writing will feel more exciting, dangerous and alive.