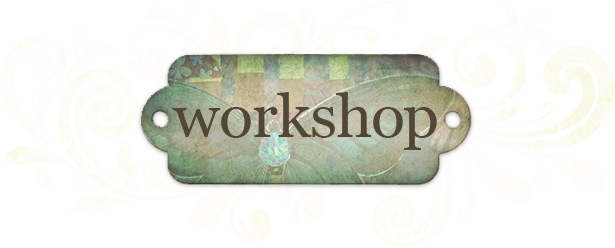 Live Workshop in Alameda
A Weekend Workshop with Laurie Wagner and Andrea Scher
September 11-12, 2021 | Alameda, California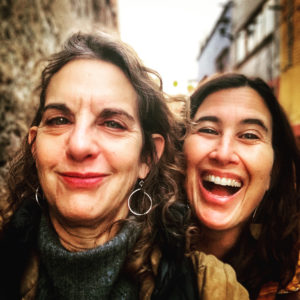 It has been an incredible year, but we made it, we're moving to the other side of things and we want to celebrate with you in the only way we know how – through making things with our hands, through Wild Writing, and through honest conversations that bring us closer to ourselves and to each other. This is the medicine of these wild times. This is how we want to engage in the new world, this is our new normal. 
We are beyond excited to invite you to an IN PERSON workshop this September 11th and 12th, 2021!!! Just typing those words makes our hearts leap in excitement.
Like you, we have been missing the joy of being together in real life. The delight of clinking our glasses, writing together at the same table, making art in the sunshine, sitting around the firepit at night telling stories, eating delicious food, making new friends.
Here are the details:
When: Saturday, September 11th and Sunday, September 12th, 2021
Saturday: 9am – 4pm  (& Storybowl around the firepit from 7pm -9pm)
Sunday: 9am – 4pm
Where: Laurie's house in Alameda, CA 
Who: Only 15 lucky peeps! Register now!
What: Part quilting bee, part family reunion with your favorite cousins, part gratitude ritual for being (well, mostly) on the other side. Art making, story spinning, connecting.
Cost: $595 – This includes all day Saturday (plus a special Saturday evening Storybowl gathering around the firepit) and all day Sunday. Catered lunch is provided both days + all the coffee, tea + snacks your heart desires. Plus, 15 of the most lovely humans you just met!
Covid measures: We will be following all covid safety protocols that are in place at the time of our retreat. We will wear masks if necessary. Vaccines are required to attend. Much of the workshop will take place in the sunshine, but since we'll all be vaccinated, we believe we can safely be inside Laurie's cozy house together.
Live Workshop in Alameda :: September 11-12, 2021
$595
Have questions? Get in touch with Laurie: laurie@27powers.org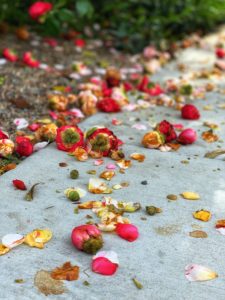 Refund policy: If you need to cancel, you can do so by August 1st, 2021 to get a refund (minus a $100 non-refundable deposit)
NOTE: We reserve the right to cancel the workshop if necessary, due to natural disasters, pandemic, or any other reason. If we need to cancel, we will reschedule the workshop for as soon as possible.
By registering for this workshop, I am declaring that I have read all of the above and agree to all of the terms.
Where to stay? Any hotel in SF, Oakland or Alameda will be great. There are also some nice Airbnb's in Alameda. We're happy to send over some suggestions.
We promise: Deep connection, creative play + lots of laughter. We hope to have you!