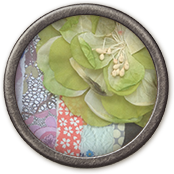 Dear friends …
In 25 years when a young person turns to us and asks, "What was it like when the virus came? What did you do? How did you live?" we will want to share what what we remember, what we learned and who we became.
Even if you aren't a writer, I want to offer you a really beautiful, super healing writing practice called Wild Writing, that enables you to get a lot of ink on the page and tell your stories with ease and grace.
Writing feels important now because everything is so fresh and surreal. Standing in market lines six feet apart, communicating to people we love on video screens, birthday parties and happy hours and even funerals on Zoom, neighbors howling out their windows at 7pm, the way we veer away from folks on the street – how we are literally afraid of other people.
And a million other small and big ways our lives have changed. It's so much.
Creating a writing practice right now is the way to lay it all down and remember everything. It's also the way to stay connected to ourselves as we make our way through these uncharted days. Writing is healing, and especially a writing practice like Wild Writing, which asks you to show up as a human being and write something true and authentic to you.
I'm giving away a week-long sample of my Wild Writing video series to anyone who would benefit from a writing practice. Each day for 5 days, you'll get a very short – under 10 minutes – video from me telling you something about Wild Writing, reading you a poem and giving you a couple of jump off lines. From there you will write on your own for 15 minutes. You don't send me anything, it's not a class, just a chance for you to lay it down and get real on the page.
I hope you're well, and I'm happy to serve you in this way. Please stay in touch.

Wild Writing 5-Day Free Series
Enter your name and email below to have Wild Writing delivered daily to your door, FREE