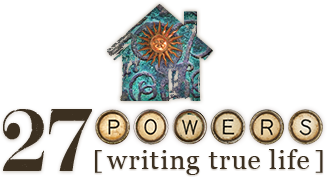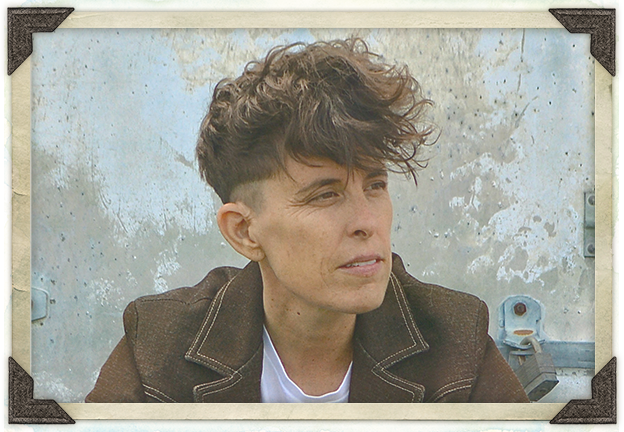 Andrea Gibson & Laurie Wagner
Making Hard Things Beautiful
"What kind of poet would I be if I only made hard things beautiful on paper?" – Andrea Gibson
It is my great honor to invite you to join me and the truly magnificent spoken word poet, Andrea Gibson, in a conversation about what it is to write from a place of vulnerability, bravery and truth. Not because it's a good idea, but because it's the only way to part the veils of our human uncertainty, and to step out onto the page, and into our lives with a rigor and an honesty that makes life more vibrant, and which connects us to ourselves and to others.
Andrea Gibson's voice, their stories, their poems and their presence are transmissions that remind us what matters, and which help us to find that place inside of ourselves that knows what we want to say, and isn't afraid to show up in a bold and true way – in life and on the page. Andrea reminds us that there is little time for anything else.
Andrea writes about LGBTQ issues, gender, feminism, mental health and the dismantling of oppressive social systems. For many years Andrea has made their living touring and selling out big theaters around the world, but for the last three years, because of Covid and cancer, has had to share their work in smaller spaces like Instagram and Facebook. So to be able to bring Andrea into this intimate space to read, to speak to us about what it is to write and create in the face of all the grief and the love that befalls us, is a rare experience not to be missed.
In this class Andrea will encourage us to:
Learn how to make hard things beautiful – on the page and off
Lead and write with the power of vulnerability
Find the most brave truth we can tell
Trust the sound of our strong, clear voices
Increase our goosebump collection
We have been fortunate to have many wonderful writers and teachers share this space in the last few years, and if you know me you know that I use my writing the way Hansel and Gretel use breadcrumbs – to find my way back home to myself, to remind me of who I mean to be and how I mean to live in the time I have left.
Please don't miss this opportunity to be with Andrea Gibson, an incredible soul, who has generously agreed to spend time with us.
If you don't know Andrea's work, I'm including a few of my favorite Instagram videos below … 
I stopped waiting for awe to find me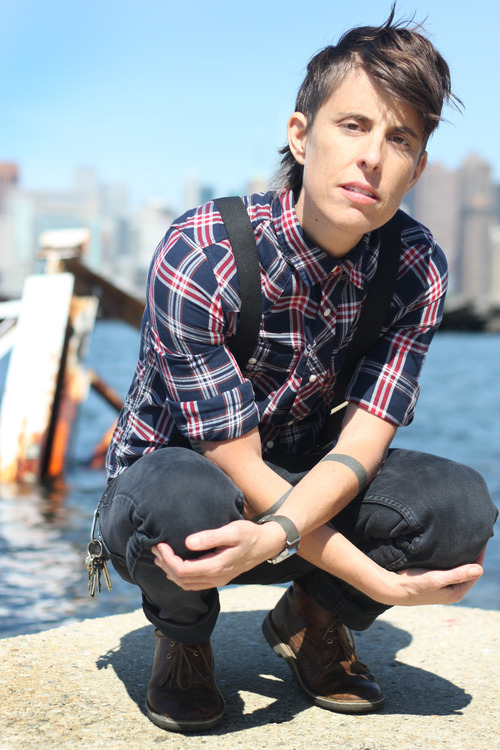 Andrea Gibson
Andrea Gibson (they/them/their) is one of the most stirring and influential spoken word artists of our time. Best known for their live performances, in which they regularly sell out large-capacity rock clubs and concert halls, Gibson has changed the landscape of what it means to attend a "poetry show" altogether. Gibson's poems center around LGBTQ issues, gender, feminism, and mental health, as well as gun reform and the dismantling of oppressive social systems. Their live shows, in which they are often accompanied by musicians, have become loving and supportive ecosystems for audiences to feel seen, heard, and held through Gibson's art.
Gibson is the author of six-full-length collections of poetry, including You Better Be Lightning (Button Poetry 2021), which has sold over 35,000 copies worldwide and won the Feathered Quill Book Award and Lord of The Butterflies (Button Poetry 2018) which has sold over 30,000 copies. Gibson is a two-time winner of the Independent Publisher's Award in 2021 and 2019, Andrea is also a three-time Goodreads Choice Awards Finalist. In 2017, Penguin Books published Take Me With You, an illustrated collection of Gibson's most beloved quotes, and in 2019, Chronicle Books published their first non-fiction endeavor, How Poetry Can Change Your Heart.
The winner of the first Women's World Poetry Slam, Gibson has gone on to be featured on BBC, Air America, CSpan, Out100 and regularly sells out large capacity venues all over the world. Gibson has also released seven full length albums, combining their socially active spoken word with musical collaborations.
Live Online :: Andrea Gibson & Laurie Wagner
This is the video replay of the live June 2023 class.
I'm excited to be partnering with Chapter 510, a nonprofit group in Oakland serving black, brown, and queer kids, ages 7- 18. Chapter 510 is a writing, bookmaking & publishing center that wants every young person in Oakland to write with confidence and joy. Chapter 510 believes that writing is an act of liberation, and that young people transform themselves and their communities when they write and get published, succeeding in work, school, and life. A portion of the proceeds from this event will go to supporting their free creative writing programs for black, brown, and queer youth.