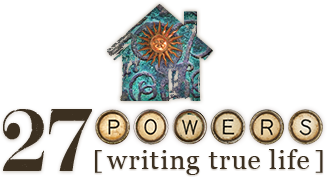 Wild Wonder Retreat
with Laurie Wagner + Andrea Scher
September 24-29, 2023
Wild Writing + finding wonder in Taos, New Mexico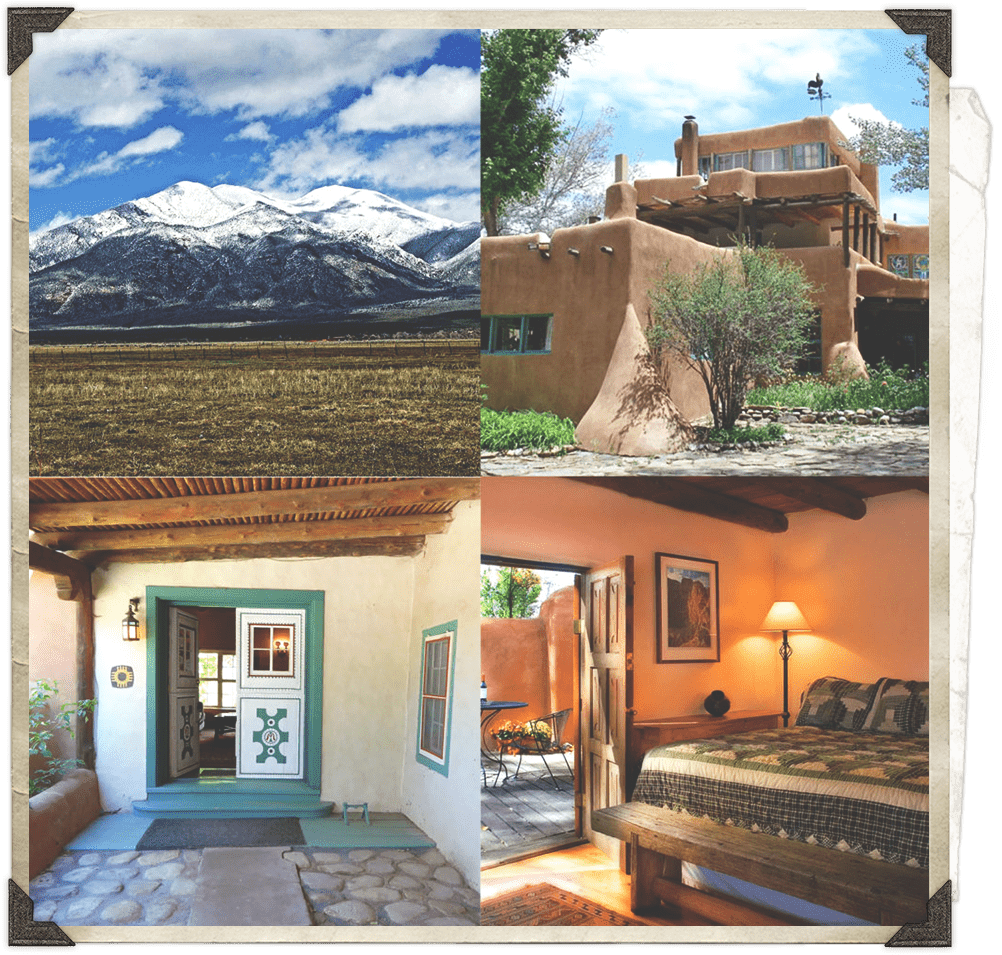 Join Wild Writing teacher Laurie Wagner, and Andrea Scher, the author of Wonder Seeker, for a week of deep creativity, joyful exploring, and curated wonder-filled experiences in Taos, New Mexico.
Taos is a rich place for creativity, personal transformation and deep connection to your spirit.
We will be writing, walking, making art and sharing stories. If you'd like to feed your artist heart, this is the place to go!
It's been a dream of ours to take our work to Taos, New Mexico, the Land of Enchantment. It's a rugged and gorgeous country with big skies, sunrises, and sunsets that you won't believe. The light is astounding in New Mexico.
We'll also be staying at the famed Mabel Dodge Luhan House, a gorgeous retreat center established in the 1920's as a creative salon for artists and thinkers such as Georgia O'Keeffe, Willa Cather, Ansel Adams, Emma Goldman, and Alfred Stieglitz. The place has big history, each room is different and the food is out of this world.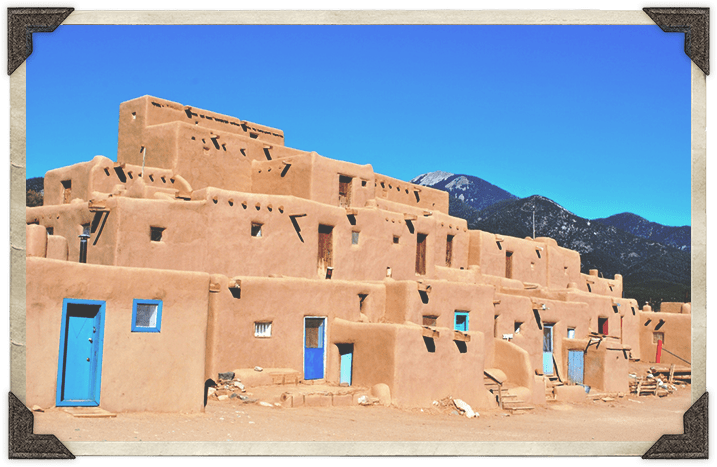 Here are all the details in one place:
Dates:
Sunday, September 24th – Friday, September 29th, 2023
Your investment:
$3,100 (small, gorgeous private room)
$3,300 (larger, equally gorgeous private room)
Deposit:
$500 (non-refundable deposit to secure your spot!)
The price above includes:
-Lodging for 5 nights at Mabel Dodge Luhan House
-Breakfast and lunch each day
-Two group dinners
-Wild Writing, art-making, yoga + other creative lessons
Space is limited to 19 lovely peeps. (Women-only please.)
Nab your spot soon. This will sell out!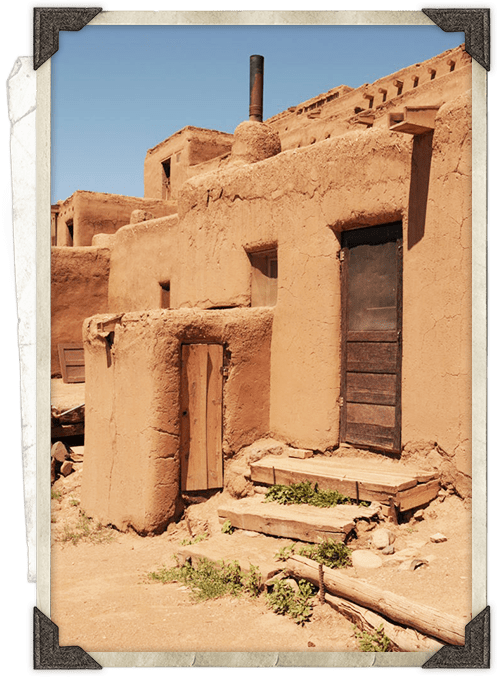 A Wild Writing practice: A way to tell the truth on the page. It's one part creative practice, one part healing practice. If you know it, you already love it. If you don't know it, you're in for a treat. (Led by Laurie.)
A camera (or phone!) full of glorious colors + amazing images: And an ability to find wonder everywhere. (Photo walks + portrait lessons led by Andrea.)
A wonderful textile project that we will work on every day that Andrea will lead.
18 new friends for adventure + support + connection: We will create a gorgeous little tribe for the week. We trust that the right constellation of people will show up for a really magical time.
An invitation to be healed by the magical light in Taos.
A personal portrait during the magic hour by Andrea.
A creative adventure where you get to learn, grow, play, and explore. We can't wait to be with you!
How do I get there?
The closest airport to Mabel Dodge Luhan is Albuquerque. The airport is approximately a 3 hour drive to Taos. Everyone is in charge of their own transport to the retreat center. We are happy to help you coordinate with other participants to share car rentals or shuttles.
By RENTAL CAR: Enterprise Rent-A-Car at (575) 758-5553 with discount code L34D109. One-way reservations are accepted.
By PLANE: Albuquerque airport is a 3 hour drive to Taos. Santa Fe airport is a 1 hour 15 minutes drive to Taos (flights into the Santa Fe airport are limited). Denver airport is 5-6 drive to Taos.
Do I need to be a writer to attend the workshop?
Not at all! We love introducing beginners to the Wild Writing process. It's accessible and fun and you will likely leave wanting more!
What is included in the retreat cost?
5 nights of lodging (including breakfast and lunch every day) as well as two group dinners together.
Also included in the retreat cost are yoga, art-making supplies, a Wonder Workshop and Wild Writing each day.
What is not included in the retreat cost?
You are responsible for getting yourself to and from the retreat center. Although breakfast, lunch and two of your dinners are all covered, there will be 3 evenings where you can explore and eat from one of the many marvelous restaurants in town.
Can I pay in installments?
We require a non-refundable $500 deposit to secure your spot. Your balance will be processed on July 17, 2023. We do not offer payment plans on the balance due payment.
What is your cancellation policy?
Billing and Cancellations: To hold your seat at the retreat you will be charged a $500 nonrefundable deposit with registration. We will automatically charge the balance to the same card on July 17, 2023.
PLEASE NOTE: No refunds are available on the balance due payments once processed on July 17, 2023. If you cancel after July 17, 2023 you are welcome to sell or gift your seat to someone else. And, if we have a waiting list for the retreat, we are happy to let those individuals know of the available seat. If we are able to fill your seat we will then reimburse your balance due payment.
Travel Insurance: We request that you get travel insurance, especially during these Covid times, in case you need to cancel at the last minute. We have used Allianz Travel in the past.
In the case of acts of God, war, disaster, pandemic, border closure or unforeseen circumstances, we reserve the right to retain your fees and reschedule or make any necessary changes to the retreat. Because there is significant planning on our and the hotel's part, rescheduling the retreat is often the best option.
Covid policy: We ask that all participants take a Covid home test within 48 hours of arriving at the retreat. We ask that if you test positive for Covid you contact us immediately and make plans to not attend the retreat.
Join us: September 24-29, 2023
Wild Wonder Retreat in Taos, New Mexico
with Laurie Wagner and Andrea Scher
(Please note this retreat is only open to women.)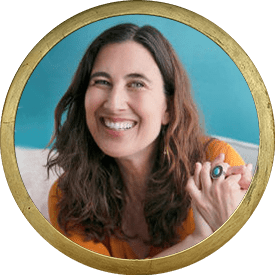 Andrea Scher
Andrea Scher, CPCC is an author, artist and life coach whose work is driven by her belief in the transformative power of creativity for joy and wellbeing. For nearly two decades, through her award-winning blog Superhero Journal, her Creative Superheroes podcast, and her bestselling e-courses, Andrea has thrilled others with their own power to find magic all around them.
Andrea has led thousands of women through her signature course Mondo Beyondo as well as dozens of other courses over the past 15 years.
Her new book, Wonder Seeker: 52 Ways to Wake up Your Creativity and Find Your Joy (HarperCollins) straddles the world of creativity and mindfulness – playfully inspiring readers to live more vibrant lives full of presence, joy and connection.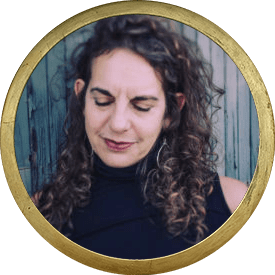 Laurie Wagner
Laurie Wagner has been publishing books and essays, and teaching Wild Writing for the last 25 years. She is a process guru and has a genius for holding space, helping people unzip what's inside of them and get ink on the page.
A creative brain-stormer, she specializes in out-of-the-box ways to tell your stories. Her Wild Writing classes are the cornerstone of her live work. She teaches weekly small online groups, and also hosts the Wild Writing Family, a large group of writers from around the world who write together weekly. She is the author of Living Happily Ever After: Couples Talk about Long Term Love, and Expectations: 30 Women Talk about Becoming a Mother.