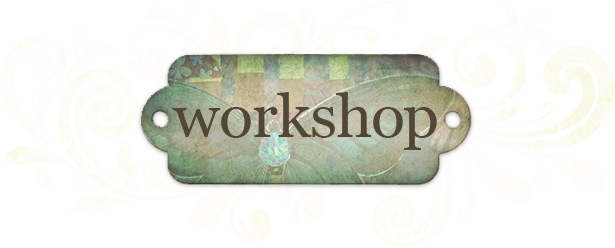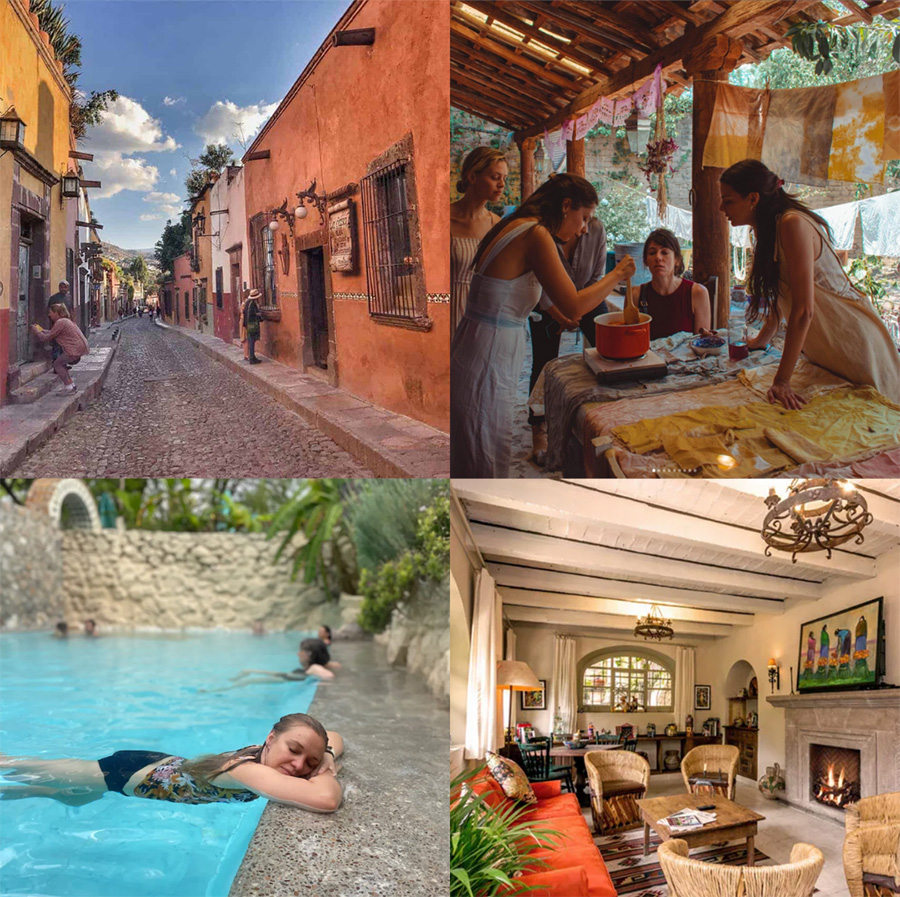 Wild Wonder Retreat
with Laurie Wagner + Andrea Scher
October 9-14

, 2022
Wild Writing, photo magic + finding wonder
in San Miguel de Allende, Mexico
Join writing teacher Laurie Wagner + Andrea Scher, the author of Wonder Seeker, for a week of deep creativity, joyful exploring and curated wonder-filled experiences in colorful San Miguel de Allende, Mexico.
We are so excited to show you the treasures we have discovered in San Miguel! It is such a rich place for creativity, personal transformation and deep connection to your spirit. 
We have been taking groups of women to this spectacular place for years – writing, walking, making art + sharing stories. If you'd like to feed your artist heart, this is the place to go!

Our Schedule will look something like this …
Each day will include Wild Writing, with photography + wonder-filled excursions sprinkled throughout the week
Welcome Dinner :: Sunday, October 9
Evening opening circle with a beautifully catered meal. A place for you to meet your new friends and get oriented to your experience in Mexico. We request that you arrive in time for this meal so you don't miss the opening circle.
Wild Writing + Tea Ceremony :: Monday, October 10
Each day there will be time for our anchoring creative practice – Wild Writing. No previous writing experience required! This is a simple, free writing/personal essay practice, guided by Wild Writing teacher Laurie Wagner.
Wonder Workshop + Natural Dyeing Workshop :: Tuesday, October 11
We will start the day with a wonder lesson from Andrea and then go to our workshop on natural dye techniques with a local artisan. We will all make a beautiful tote bag to take home!
Wild Writing + La Gruta :: Wednesday, October 12
We will start the day bright and early with a trip to the incredible hot springs just outside of town. After we've soaked in the magic there, we will have breakfast back at the hotel and go into our Wild Writing session for the day.
Photography + Other surprises :: Thursday, October 13
This will be our final night together and we will close it out with Wild Writing in the morning, a free day, portrait lesson in the evening and a closing circle.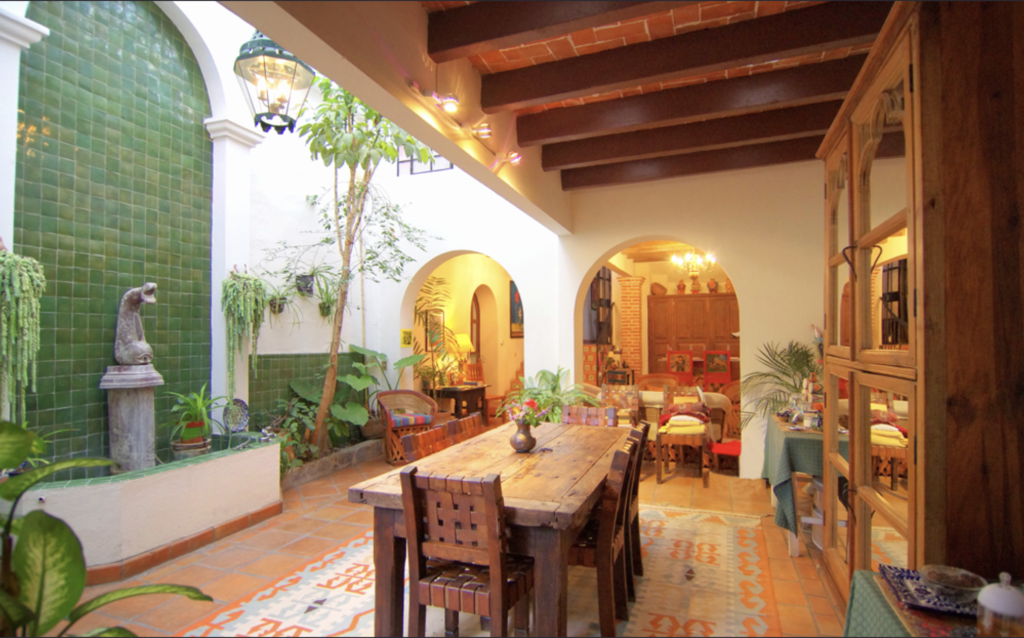 Here Are All The Details In One Place:
Dates:
October 9th-14th, 2022
(5 nights at our favorite bed + breakfast)

Your investment:
$2,900 (small, gorgeous private room)
$3,200 (deluxe, private room)
$3,400 (luxury suite)
The price above includes:
-Lodging for 5 nights at Casa De La Noche
-Breakfast each morning
-All writing + creative lessons
-Natural dye workshop
-Tea ceremony
-Welcome dinner + closing circle
Deposit:
$500 (non-refundable deposit to secure your spot!) 
Registration is limited to 16 lovely peeps. 
Nab your spot soon. This will sell out!

You will come away with …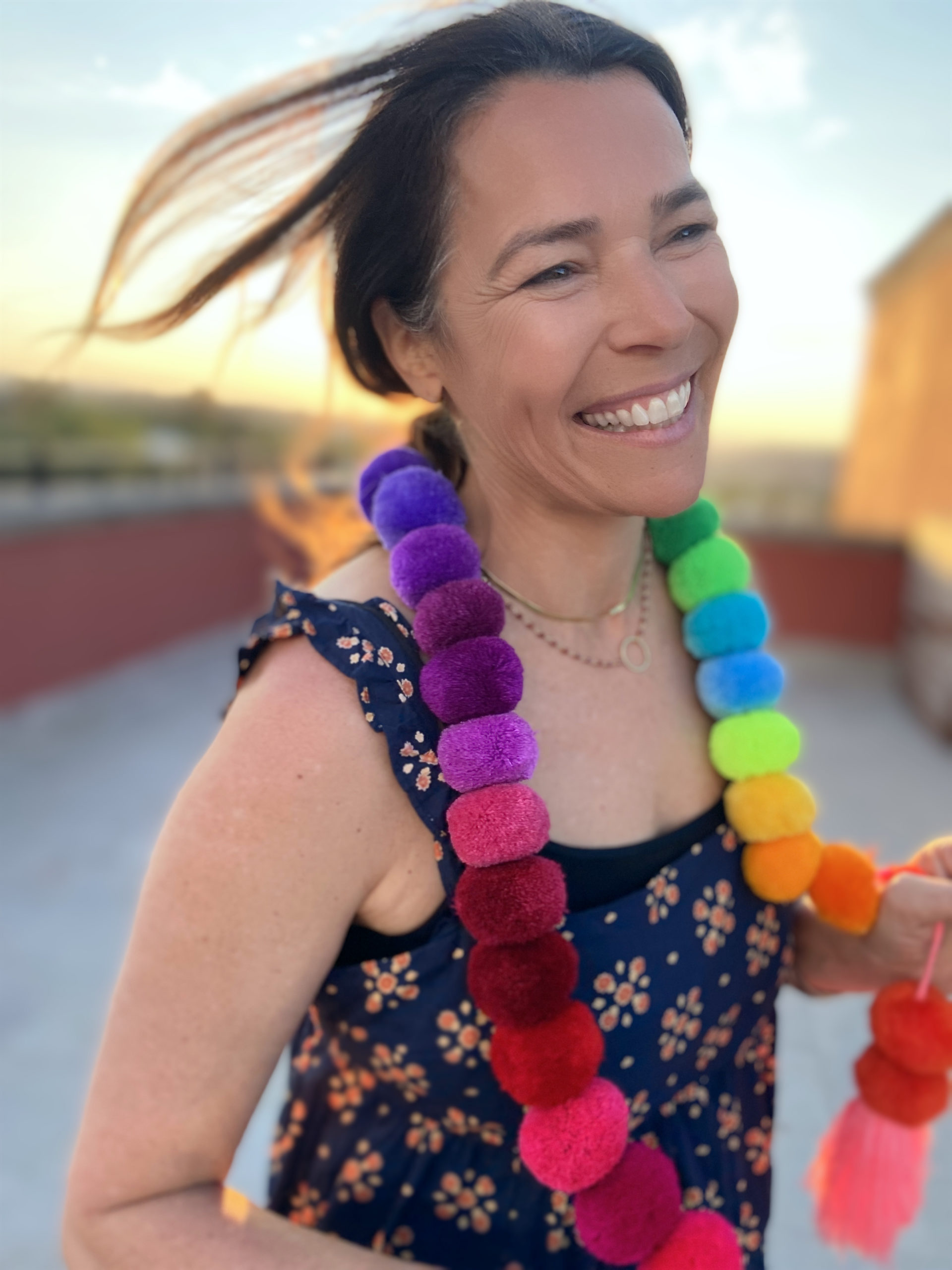 A Wild Writing practice: Something that has been the cornerstone of my creative life for more than 30 years now. It's how I create every blog post + how I have learned to tell the truth in my writing. It's one part creative practice, one part healing practice. If you know it, you already love it. If you don't know it, you're in for a treat. (Led by me.)
A camera (or phone!) full of glorious colors + amazing images: And an ability to find wonder everywhere. (Photo walks + portrait lessons led by Andrea.)
Creative lessons from local artisans in natural dye techniques (you will come away with your very own hand-dyed tote bag!) and a creative tea ceremony where you'll make your own medicine.
16 new friends for adventure + support + connection: We will create a gorgeous little tribe for the week. We trust that the right constellation of people will show up for a really magical time.
A lot of rainbow pom poms!! (Andrea loves San Miguel's magical pom poms.) 😉
A fun + easy creative adventure where you get to learn + grow + play + explore. We can't wait to be with you!
Room options
Working Girl rooms: Small, private, gem of a room $2,900
Rosita
Pepita
Chiquita
Jovita
Deluxe private rooms: A bit more space for you to get comfy! $3,200
Hummingbird
Dragonfly
Mariposa
First Kiss
Kiss Me Again
La Turca
Luz de Luna
Las Nubes
Las Brisas
Las Estrellas
Deluxe Suites: Much bigger rooms with kitchen + sitting areas $3,400
Paloma
Terraza
Vista
How do I get there?
San Miguel de Allende is in the heart of Mexico at 6200 ft elevation. The closest airports are Leon (BJX) or Queretaro (QRO) and shuttles or private transportation can be arranged to meet and drive you to Casa de la Noche, a 75-minute drive. You can also fly into Mexico City, a 3 1/2 or 4-hour bus or shuttle ride.
Do I need to be a writer to attend the workshop?
Not at all! We love introducing beginners to the Wild Writing process. It's accessible and fun and you will likely leave wanting more!
What is Included in the retreat cost?
5 nights of lodging (including breakfast each morning) as well as several excursions to magical places, a Wonder workshop and Wild Writing each day. We urge you to get to San Miguel by late afternoon Sunday, October 9th, 2022 in time for the 7pm welcome and celebration dinner we have scheduled with the group.
What is not included in the retreat cost?
You are responsible for getting yourself to and from the retreat. We are happy to answer questions and share information regarding airlines and transport from the airport to Casa de la Noche. There is a van service Leon (BJX) or Queretaro (QRO). Cost to and from the retreat will run around $60 total, and we can help you schedule that.
You are on your own for most lunches and dinners. (Some rooms have kitchenettes and fridges.) The city is full of marvelous restaurants.
Can I pay in installments?
We require a non-refundable $500 deposit to secure your spot. Your balance will be due on or before August 1, 2022.
Do you accept cancellations or offer refunds?
There is a nonrefundable deposit of $500 to hold your spot.
The full balance is due by August 1st, 2022. If you are not paid in full by then, we reserve the right to offer your spot to our waiting list or the public, and to retain your deposit.
Covid Cancellation: In the event you need to cancel your trip you will not be refunded.  You might sell or give your ticket to another person (perhaps on our waiting list). We think of these tickets like concert tickets.
Travel Insurance: We urge you to consider travel insurance.
In the case of acts of God, war, disaster, pandemic, border closure or unforeseen circumstances, we reserve the right to retain your fees and reschedule or make any necessary changes to the retreat. Because there is significant planning on our and the hotel's part, rescheduling the trip is the best option.

Join Us :: October 9-14

, 2022
Wild Wonder Retreat in San Miguel de Allende, Mexico
with Laurie Wagner and Andrea Scher
SOLD OUT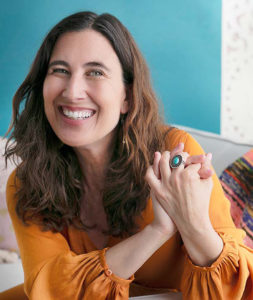 Andrea Scher
Andrea Scher, CPCC is an author, artist and life coach whose work is driven by her belief in the transformative power of creativity for joy and wellbeing. For nearly two decades, through her award-winning blog Superhero Journal, her Creative Superheroes podcast, and her bestselling e-courses, Andrea has thrilled others with their own power to find magic all around them.
Andrea has led thousands of women through her signature course Mondo Beyondo as well as dozens of other courses over the past 15 years.
Her new book, Wonder Seeker: 52 Ways to Wake up Your Creativity and Find Your Joy (HarperCollins) straddles the world of creativity and mindfulness – playfully inspiring readers to live more vibrant lives full of presence, joy and connection.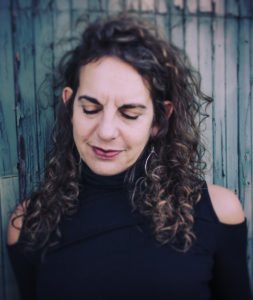 Laurie Wagner
Laurie Wagner has been publishing books and essays, and teaching writing for the last 25 years. She is a process guru and has a genius for holding space, helping people unzip what's inside of them, and get ink on the page.
A creative brain-stormer, she specializes in out-of-the-box ways to tell your stories. Her Wild Writing classes are the cornerstone of her live work. She teaches weekly small online groups, and also hosts the Wild Writing Family, a large group of writers from around the world who write together weekly. She is the author of Living Happily Ever After: Couples Talk about Long Term Love, and Expectations: 30 Women Talk about Becoming a Mother.